News and Notices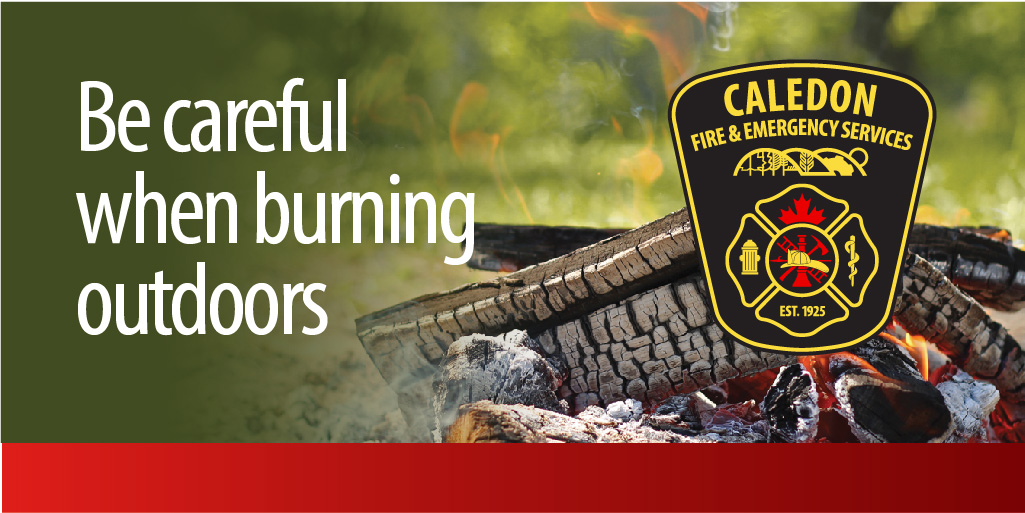 Posted on Friday, July 24, 2020 09:17 AM
Caledon Fire & Emergency Services is urging all residents to use caution when lighting an outdoor fire or using ethanol-fueled fire pots in backyards this summer to help prevent open-air fires.
"Time spent at home or in the backyard can be fun but protecting the health and safety of your family should always be the main priority," said Fire Chief Darryl Bailey. "The number of open-air fire incidents throughout the Town has increased. I'm asking all residents to please be careful and keep in mind...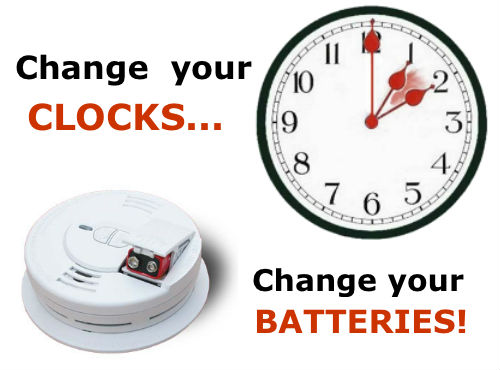 Posted on Wednesday, March 04, 2020 09:30 AM
Fire & Emergency Services remind residents to change their clocks (one hour forward) this weekend, and at the same time check electric and battery-operated smoke and carbon monoxide alarms to ensure they are in working condition.
Clocks officially turn forward on March 8, 2020, 2 a.m. This weekend when you change the clocks forward one hour, change the batteries in both smoke alarms and carbon monoxide alarms in your home. All alarms should be tested monthly, and replaced after 7 to 10 years,...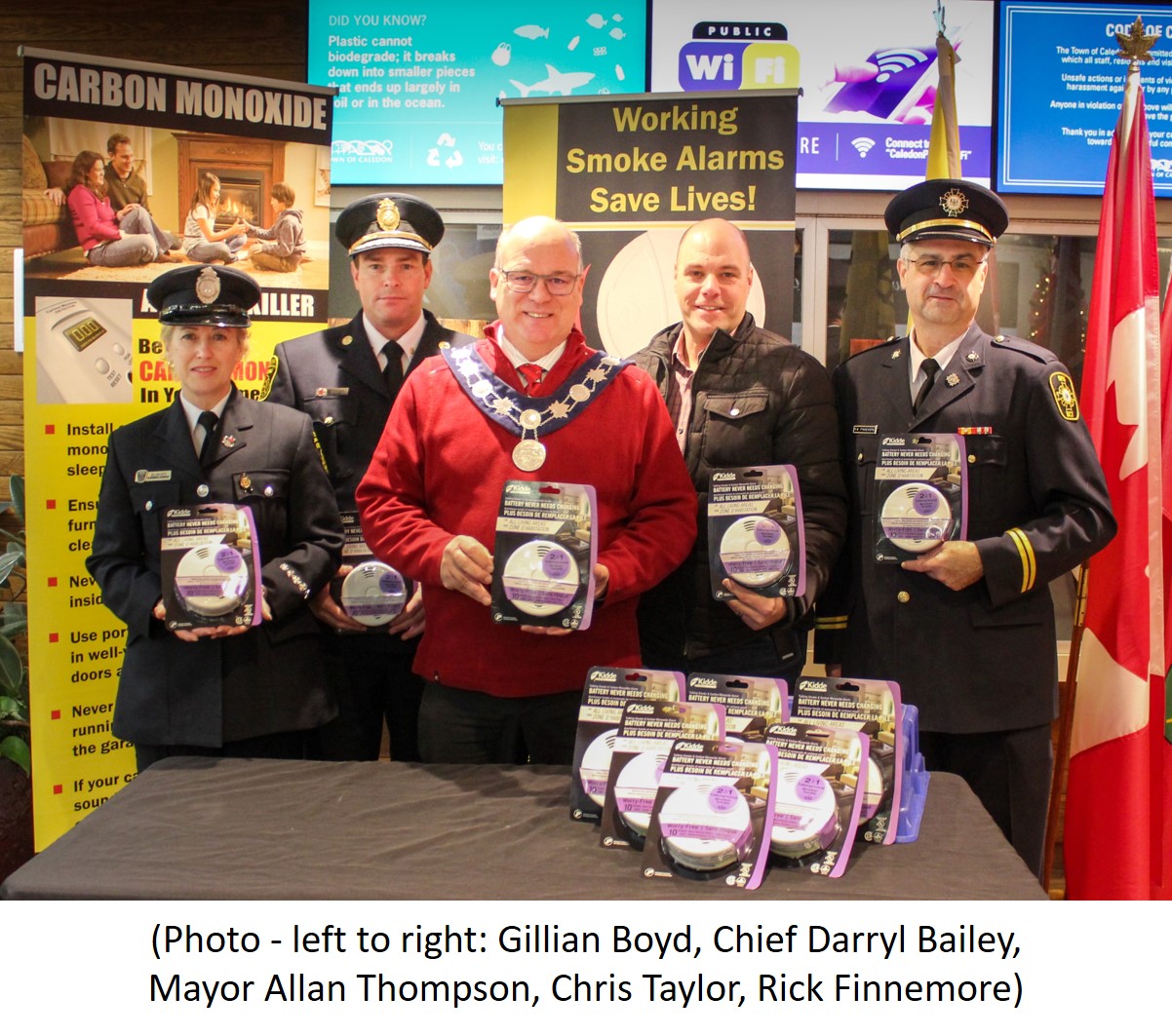 Posted on Thursday, December 19, 2019 01:15 AM
Enbridge Gas Inc and Town of Caledon Fire & Emergency Services announced yesterday that they are working to improve home safety and bring fire and carbon monoxide-related deaths down to zero.
Caledon Fire Service received 198 combination smoke and carbon monoxide alarms through Project Zero, – a public education campaign that will provide more than 9,100 alarms to residents in 40 municipalities across Ontario.
This year, Enbridge Gas Inc. invested $275,000 in Project Zero, and over the past 11...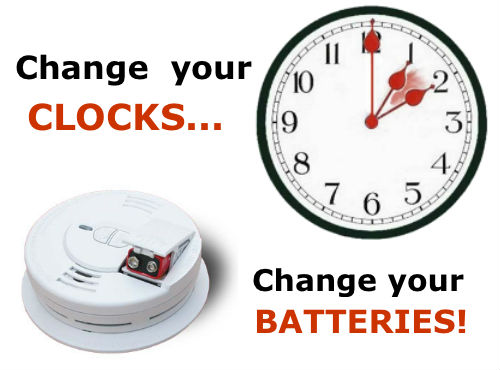 Posted on Wednesday, October 30, 2019 09:45 AM
During Carbon Monoxide Prevention Week (November 1 – 7), remember that Daylight Savings Time ends on Sunday, November 3, at 2 am.
"As residents turn back their clocks back by one hour, we urge everyone to test their smoke and carbon monoxide (CO) alarms, and if necessary, replace the batteries or the entire unit," says Fire Chief Darryl Bailey. "All alarms regardless if they are powered by electricity or battery should be replaced after 10-years."
Carbon Monoxide
CO is an invisible, tasteless and an...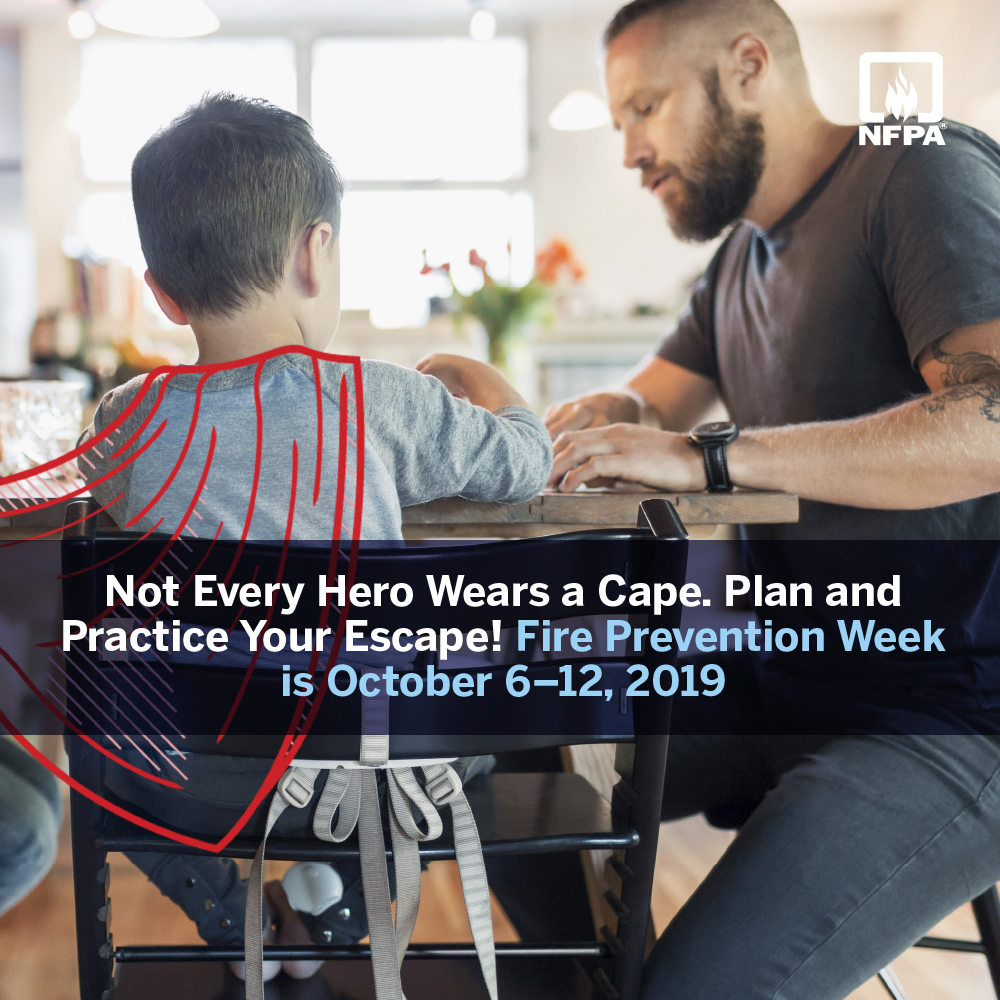 Posted on Thursday, October 03, 2019 09:30 AM
This Fire Prevention Week, Caledon Fire & Emergency Services reminds residents that "Not Every Hero Wears a Cape. Plan and Practice Your Escape!" This year's focus is to educate residents about the small but important actions they can take to keep themselves and those around them safe. Fire Prevention Week will run October 6 to 12, 2019.
"Situational awareness is a skill people need to use wherever they go," said Fire Chief Darryl Bailey. "No matter where you are, look for available exits. If...