Business News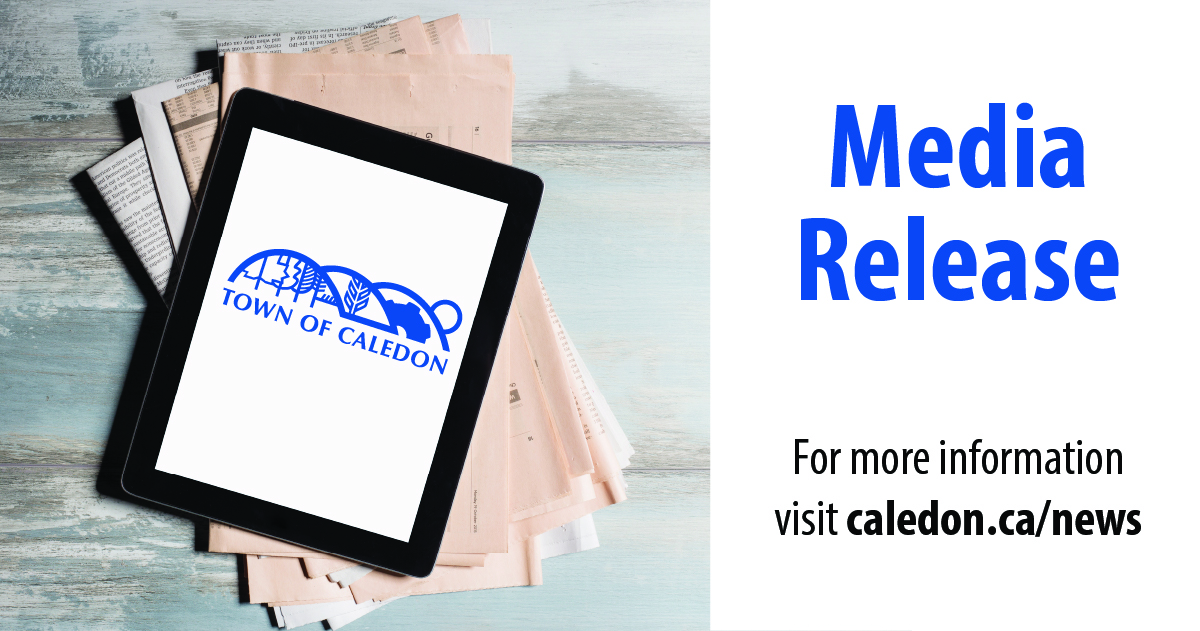 Posted on Tuesday, October 27, 2020 12:22 PM
More than 2,000 people have signed a Town of Caledon petition asking the federal and provincial government to declare broadband internet an essential service and free up unused or "dark" fibre optic networks.
"Bringing broadband to Caledon has been a goal of our Council since day one of this term, if not before," said Thompson. "It is one of the top priorities in our Work Plan and our residents and businesses have been demanding action. The pandemic has shown us that high speed internet is...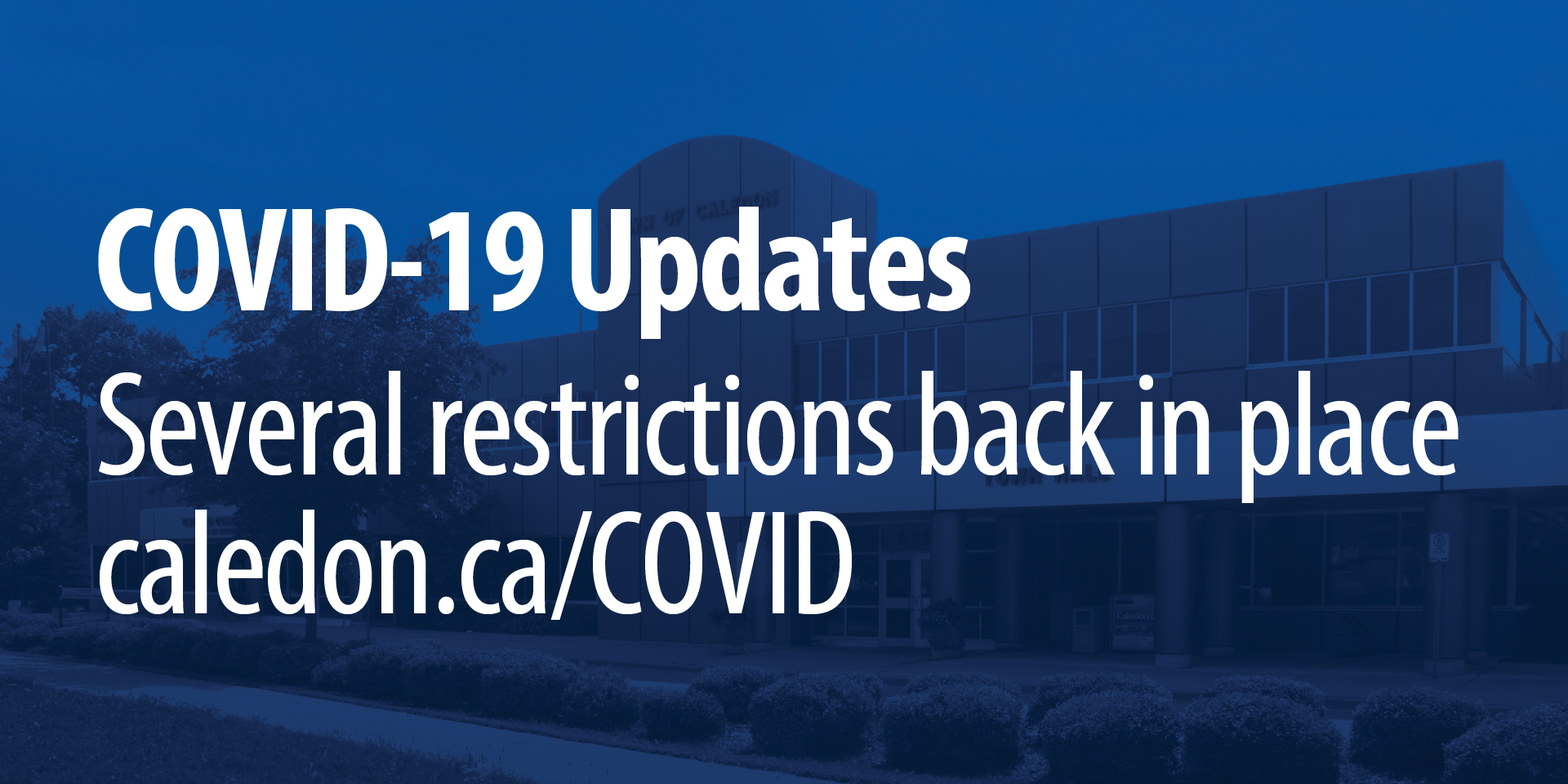 Posted on Friday, October 09, 2020 04:52 PM
(October 9, 2020) -- In response to today's announcement from the Province of Ontario that Peel Region is scaling back to a modified Stage 2 for the next 28 days, the Town of Caledon is taking action to implement the necessary health and safety measures to protect its most vulnerable citizens and contain the spread of COVID-19.
"No doubt this is a tough call, particularly given the tremendous progress we've made in recent weeks here in Caledon," said Mayor Allan Thompson. "We need to go by the science...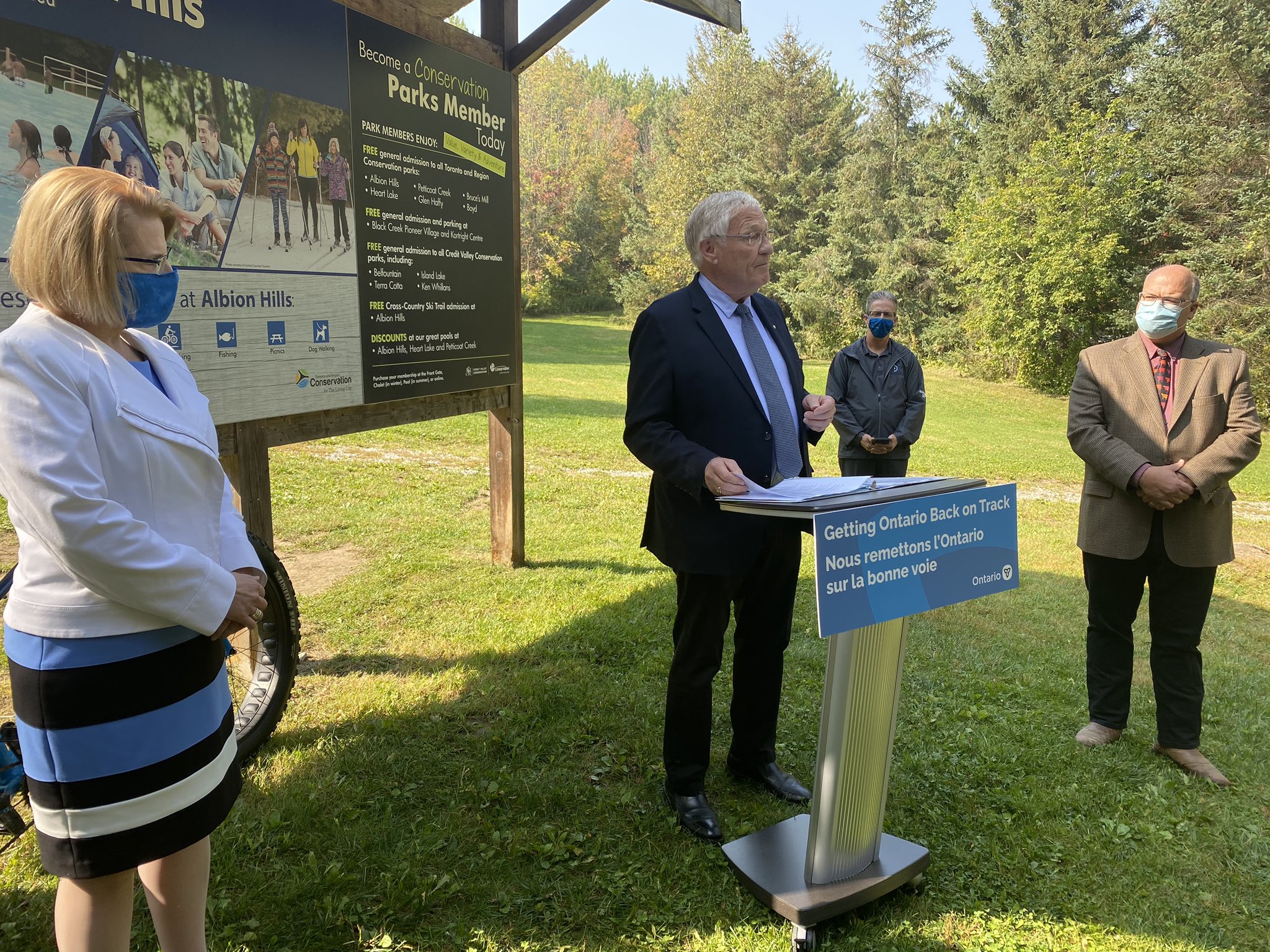 Posted on Friday, September 25, 2020 01:16 PM
Town of Caledon's Economic Development and Tourism Office is set to take its web-based marketing to a new level thanks to a major funding boost from the Province of Ontario's Rural Economic Development (RED) Program.
Over the coming months the Town will be building a new, standalone economic development website, modernizing its tourism website and adding to its cutting-edge virtual reality (VR) videos to promote investment and tourism.
The projects will be funded through a 50 per cent cost-share...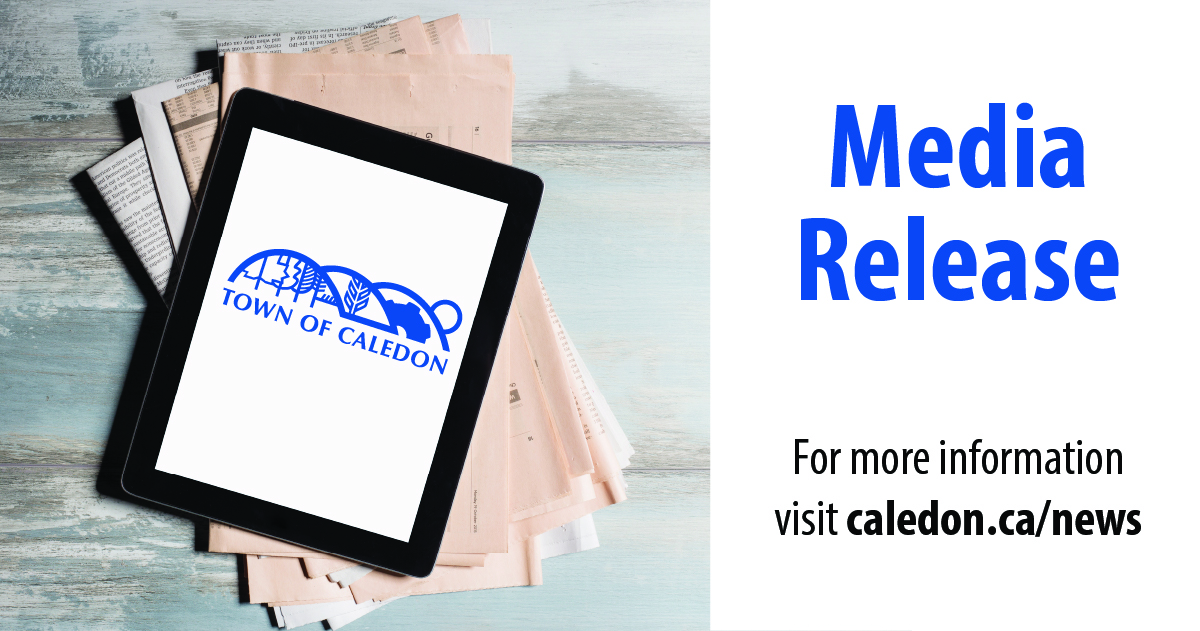 Posted on Tuesday, August 25, 2020 02:42 PM
The Town of Caledon today launched a comprehensive plan to help the community recover from the devastating financial and social effects caused by the COVID-19 pandemic.
The Community Recovery Plan focuses on supporting business, empowering community organizations, combating isolation through increased connectedness and providing more access to information and services.
"We asked our businesses, not-for-profits and residents what needed to happen to make this community whole again, and we got a tremendous...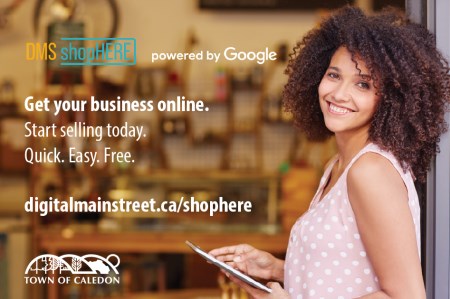 Posted on Monday, June 08, 2020 04:18 PM
To help support our local small businesses, Caledon has joined the ShopHERE powered by Google program.
ShopHERE powered by Google, which started in the City of Toronto, helps independent businesses and artists build a digital presence and minimize the economic impact of the COVID-19 pandemic. Local businesses and artists can apply for the program at digitalmainstreet.ca/shophere to get their online store built at no-cost.
This program goes beyond just main street bricks and mortar locations as it...