Premier delivers keynote at Mayor's Business Breakfast celebrating Small Business Week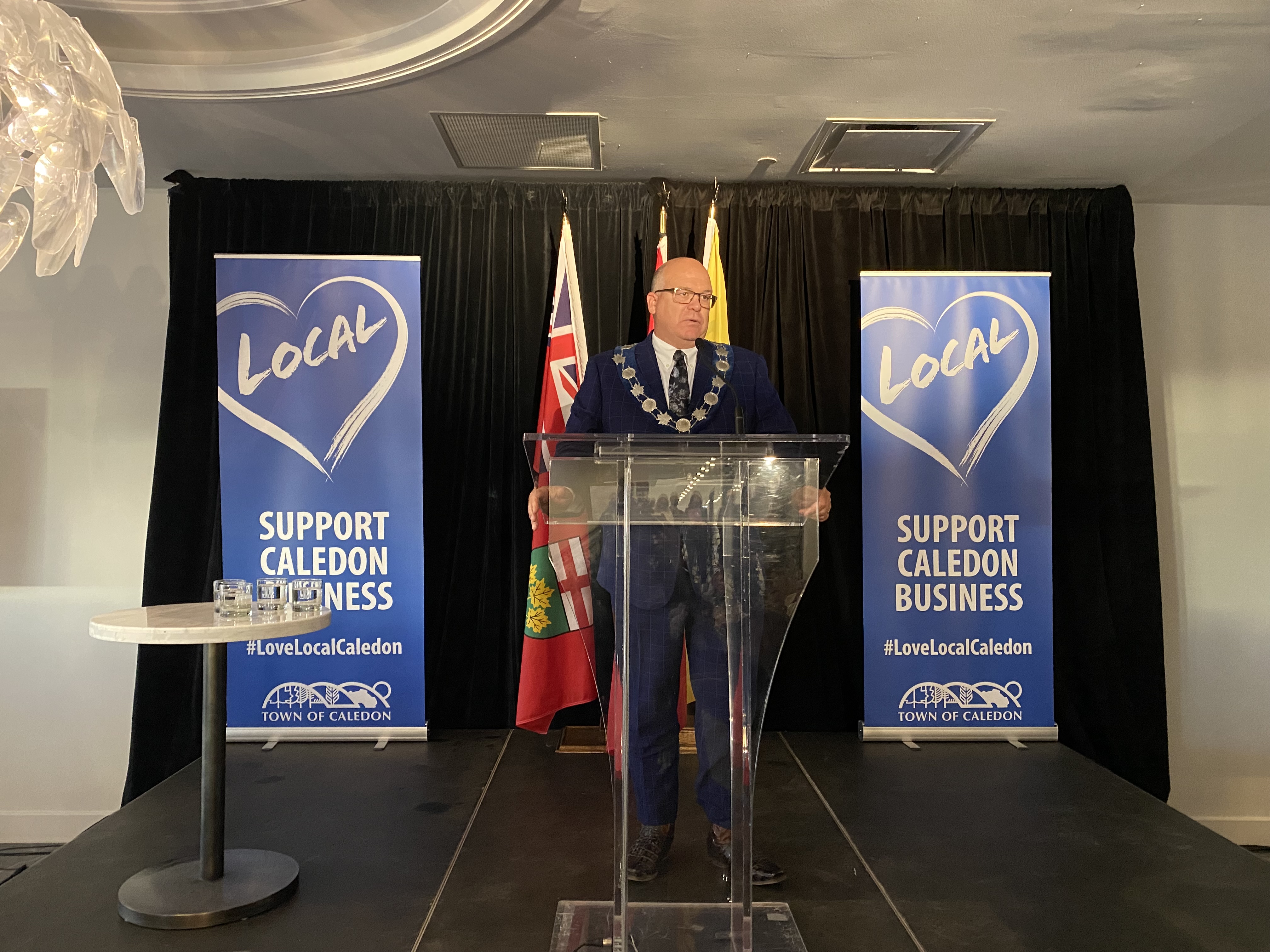 October 22, 2021 – Premier Doug Ford delivered the keynote address this morning at Mayor Allan Thompson's annual fall business breakfast at Mount Alverno Luxury Resorts in Caledon.
"What better way to celebrate our small business community," said Mayor Allan Thompson. "A big thank you to Premier Ford for his continued support of Caledon, I truly believe we are poised to come back better, thanks in large part to the resilience of our small business community."
The breakfast is an opportunity for the Mayor and Council to connect with the local business community, update them on Town initiatives such as the forthcoming 2022 budget, business improvement plans and to share recent business news and events.
"Small businesses are backbone of our economy, and the lifeblood of our communities," said Premier Ford. "They have weathered a lot throughout the COVID-19 pandemic, and we will never forget the sacrifices they made. Our government will continue to ensure we create the best conditions for them to thrive right here in Caledon and across Ontario, and I know that we will soon be the number one destination to do business once again."
In the photo: Premier Doug Ford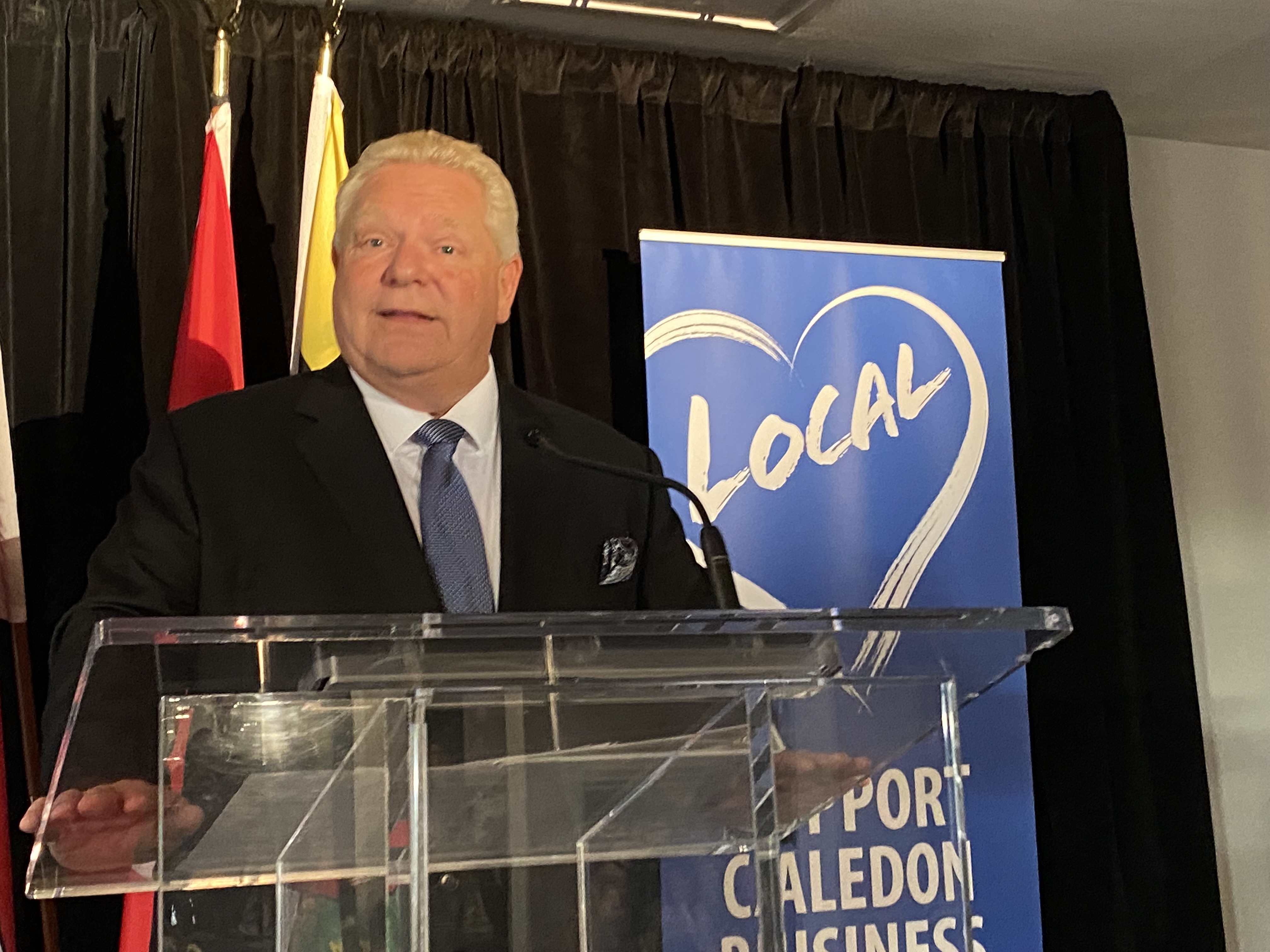 In his remarks, Mayor Thompson thanked frontline workers for their efforts during the pandemic, saluted local business for their perseverance and reinforced the Town's vision for business growth.
"I have a goal that I know is shared by my dedicated Council team," Mayor Thompson said. "The goal is to make a Caledon a place where small business thrives, a Town that features a variety of commercial, industrial, services, small independent businesses and technology-based companies - big and small!"
Among the dignitaries in attendance were the Hon. Sylvia Jones, Solicitor General, MPP Dufferin-Caledon, Minister Prabmeet Sarkaria, Mayor Sandy Brown, Mayor Allan Alls and Peel Regional Chair Nando Iannicca.
As part of Small Business Week, the Town of Caledon has been highlighting recent business openings on its @YourCaledon social media channels. The #LoveLocalCaledon campaign includes businesses such as Dy Studios, PhysioRehab Group, Island Flavours Carribean and more.
For more information, visit caledonbusiness.ca.
Due to covid protocols, the event was live broadcast before a limited audience of local business representatives. (View a recording of the broadcast here.)
- 30 -
Media contact:
Stacey Abbott
Manager, Communications
905.584.2272 x. 4076 | stacey.abbott@caledon.ca
www.caledon.ca | @YourCaledon