Motive Media: Creative freedom is our business goal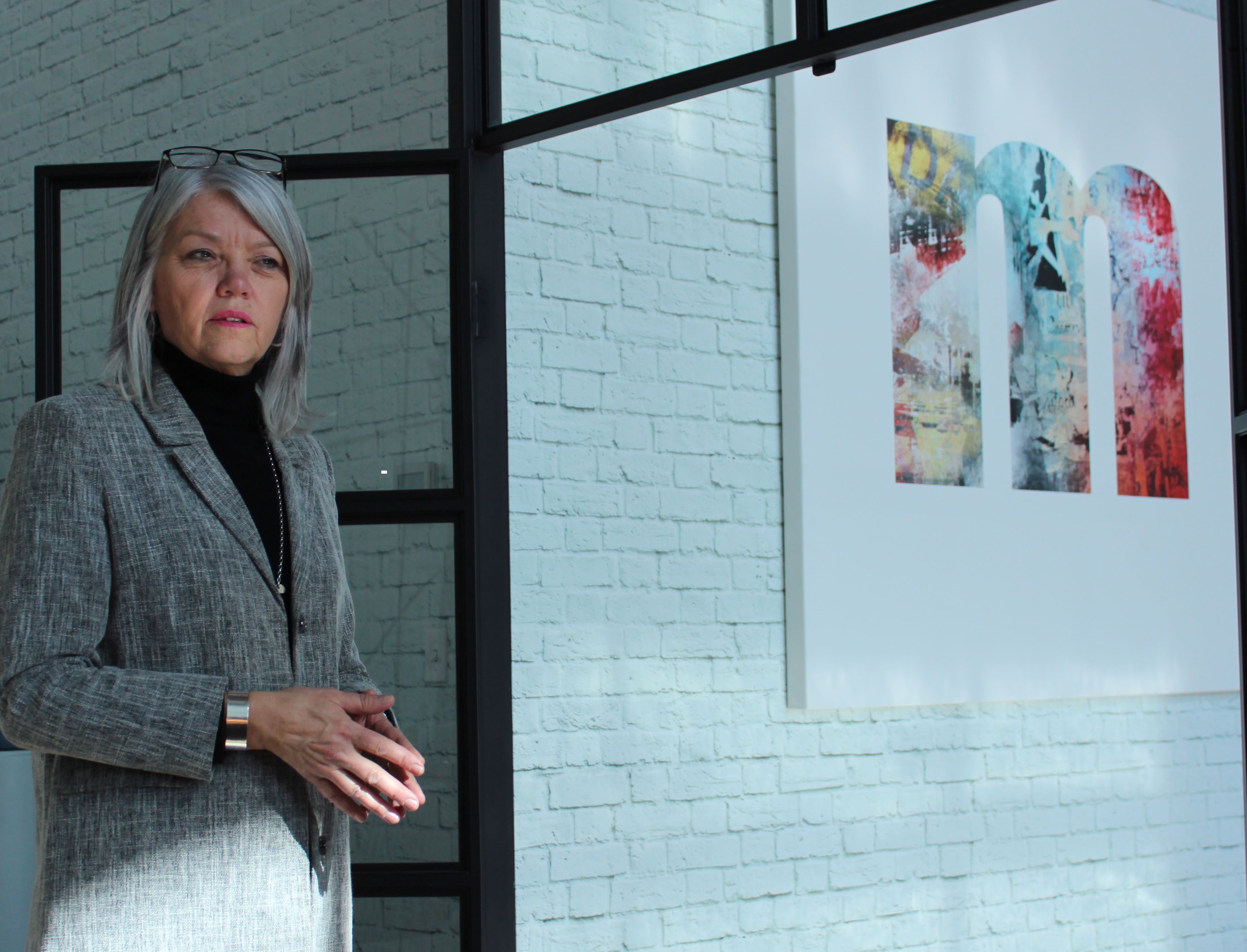 Sunlight filters through the large paneled glass windows and illuminates every corner of Motive Media's office on Parr Blvd in Bolton.
Founded by Kathy Cartan in 2003, Motive Media has come a long way.
With extensive experience in the world of graphic design, Cartan was inspired and driven to deliver great quality content to her clients.
She designs and creates images for various clients and her passion for creative content propels her to strategize brand positioning as well.
After years of hard work, in June 2016, Cartan decided to move her company from Mississauga to a new 10,000 square feet space in Bolton.
The new building allowed her to spread her canvas wide so she could visualize her creative approach effectively to reach bigger and better results.
We met Kathy Cartan and her daughter Holly Douglass (Director of Sales and Marketing), who gave us a tour of their office and print facility.
Cartan's office staff includes other family members too and they currently employ 11 full-time staff members.
They also shared some highlights of their business journey, creative processes, work culture, and the inspiration behind Motive Media.
Tell us about Motive Media and what inspired you to start this business?
Kathy: I have been in this industry for a long time. I have evolved from being a sign painter to running this technology-based business. From the start, I have had a strong sense of what I wanted the business to be. We do design, manufacturing, and installation under one roof because we want to provide the best service to our clients. We want to have a company that's focused on doing really good work, good design and putting that extra into it.
How do you encourage creative thinking in your organization?
Kathy: We encourage people to be vocal about their ideas; we hold weekly production meetings to discuss existing and potential ideas. We also encourage our team to think outside the box, bring the inspiration and share it.
Holly: We are a very collaborative company. We talk to each other about ideas. It's not about encouraging creative thinking, that's who we are, that's the culture. Whenever we face something challenging we consult each other and ask what they think or suggest. We are lucky to have very candid relationships with each other and our employees.
What is the most exciting part of your workday?
Holly: It's exciting to come in and just be creative. We have the freedom and autonomy here to take any path to get to an end result, as long as the customer is happy because that is our end goal.
Kathy: The creative part of it. The creativity of this business is what has always driven me but sometimes I have to remind myself that I have to make money [laughs]. What excites me is bringing an idea to life, putting the whole package together, bringing value to a client's work, and helping them achieve their goals.
How do you strike a balance between creative freedom and achieving business goals?
Holly: Our creative freedom is our business goal, they are so closely connected. Kathy is an amazing creative thinker; she visualizes ideas in a very powerful way. Our ultimate goal is to achieve the message our clients want to deliver. Sometimes they come to us and tell us their goal, but they want us to figure out the process and the path to get there. We are happy to do that because that's what we are here for. Our creativity is not limited.
What are some of the resources you would recommend to someone who want to start their own business?
Kathy: It's very important to have people you can get advice from and to have advisors who can guide you. If someone wants to start their own business I'd say just go for it! Passion and positivity can get you anywhere. Having the right attitude and getting sound financial advice is extremely important.
Why did you choose Caledon as your company's home?
Kathy: We used to have a 5000 square foot facility in Mississauga but we needed a larger space so we moved to a 10,000 square foot area here in Bolton.
Holly: ….and I just feel there's a great sense of community here.
How is it like working with each other?
Kathy: It's good! I get to see my kids every day; my grandchildren come here with roller blades and play in the office. It's a lot of fun. Respect and kindness is very important, and I firmly believe that we should treat people the way you want to be treated.
Holly: We are a pretty good team. Sometimes differences arise, but we talk about them and sort it out. And if we have something to say we do it as tactfully as we can.
Kathy… yes, without the whole ego piece.
Holly: At the end of the day, it's Kathy's business and she makes the final call but we give our feedback and ideas.
Fun fact: Quincey, the adorable four legged office ambassador will gladly pose for you if you want to take pictures!
About: Motive Media is a creative agency specializing in all things design and digital print. Their services include creating vehicle wraps, exterior building graphics, interior images, fleet graphics and much more. Their office is located in Bolton on Parr Blvd and they currently employ 11 full-time office staff members.
For more information about Motive Media, visit www.motivemedia.ca.