Caledon eases restrictions following provincial reopening plan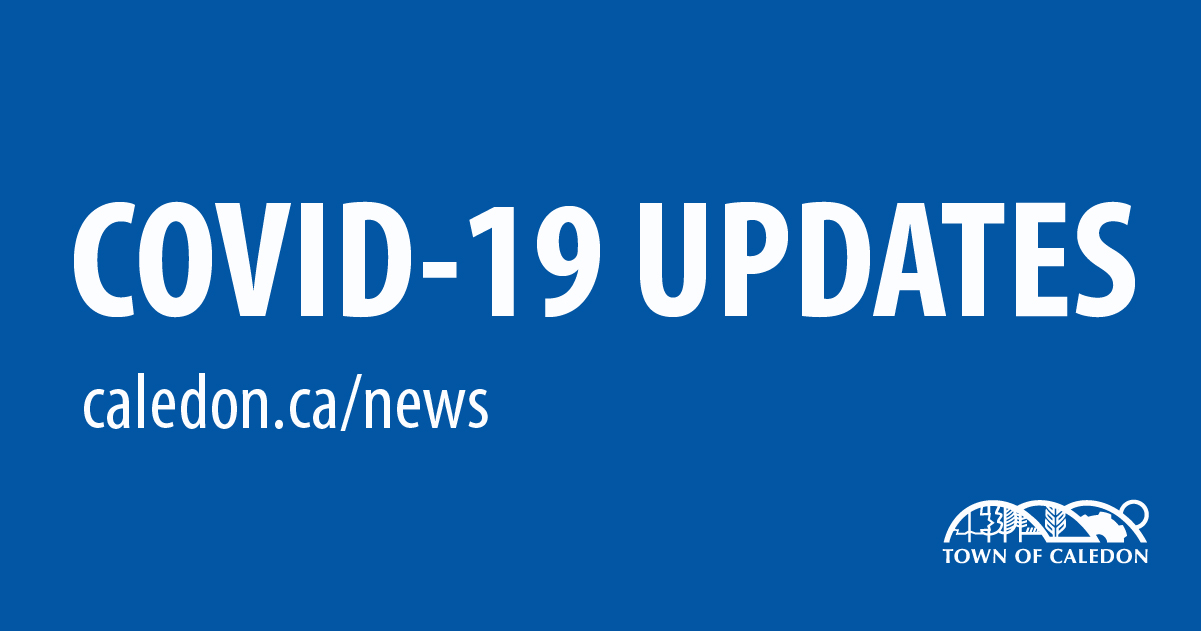 October 26, 2021 – In response to continued improvements to key indicators, including ongoing stability in the province's hospitals, the Province of Ontario has announced that, effective October 25, 2021 at 12:01 a.m., capacity limits are being lifted in the vast majority of settings where proof of vaccination is required, such as restaurants, bars, gyms, and indoor meeting and event spaces.
As a result, effective October 25, the Town of Caledon is increasing capacity limits in recreation centres, including the fitness centres at the Caledon Centre for Recreation and Wellness in Bolton and the Southfields Community Centre.
Patrons are reminded, however, that they must still book recreation activities in advance and provide proof of vaccination (available at ontario.ca/covid) -- along with a piece of government-issued identification. Visitors must also continue to complete the online screening questionnaire, prior to entry.
For more information on the provincial announcement, visit ontario.ca/covid.
For information about Town of Caledon recreation programs, visit caledon.ca/recprograms.
For Business
For covid-related information and resources for business, visit caledonbusiness.ca.
- 30 -
Media contact:
Catherine McLean
Director, Customer Service and Communications
905.584.2272 x. 4146 | catherine.mclean@caledon.ca
www.caledon.ca | @YourCaledon