Broadband petition collects over 2,000 signatures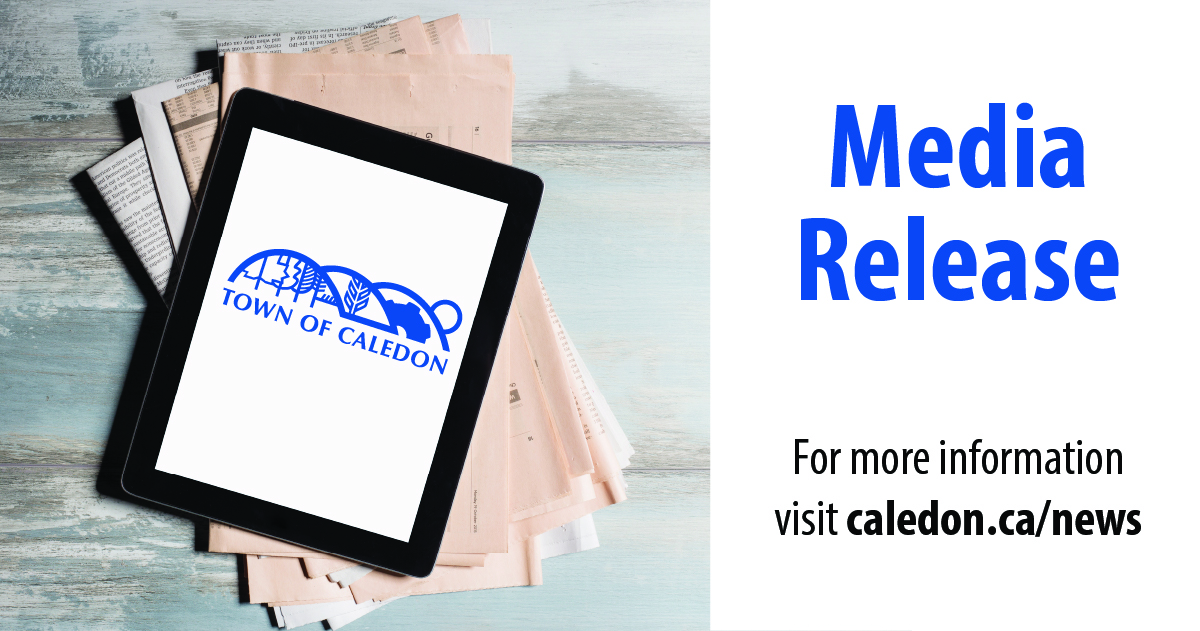 More than 2,000 people have signed a Town of Caledon petition asking the federal and provincial government to declare broadband internet an essential service and free up unused or "dark" fibre optic networks.
"Bringing broadband to Caledon has been a goal of our Council since day one of this term, if not before," said Thompson. "It is one of the top priorities in our Work Plan and our residents and businesses have been demanding action. The pandemic has shown us that high speed internet is not a luxury for the few, it's an essential service for all."
VIDEO: Mayor Allan Thompson presents petition to local MP and MPP
The petition highlights:
Access to internet is essential in today's economy and society;
COVID-19 has required many people to work and learn from home, further heightening the essential need of high-speed internet service; and
Many areas of Caledon continue to have no or limited high-speed internet service;
It calls on Kyle Seeback, MP and the Honourable Sylvia Jones, MPP to
Take action through [their] respective governments to declare broadband as an essential service and help facilitate telecommunication access to existing infrastructure including underutilized or dark fibre optic network and hydro poles in support of affordable and reliable broadband expansion in all communities.
There are unserved/underserved rural communities in Caledon that lack access to affordable and reliable high-speed internet.
While the Town of Caledon has taken proactive measures to temporarily fill this gap, there are telecommunication infrastructure networks that have already been built and could be better used to their full potential.
Deeming broadband as an essential service will make it more feasible for additional and smaller internet service providers to access conduit and provide service to rural communities.
About Internet Service in Caledon
The Town of Caledon has been pursuing a plan to bring high speed internet service within reach of all residents and businesses of Caledon. Recent projects:
September 28, 2020 -- SWIFT announces $6.2 million in investments for Caledon to support three fibre-to-the-home projects to bring broadband services to more than 990 underserved households and businesses in Caledon.
January 2020 -- Vianet and the Town of Caledon announce the implementation of a 35 km backbone fibre network to be installed along the Caledon Trailway.
October 2019 -- The Town of Caledon and Vianet announce a project to install more than 8 kms of fibre through the Bolton commercial district.
February 2018 -- Supported by Caledon's Broadband Levy, Caledon Public Library launch a collection of 50 Internet Hotspots, growing to 100 in 2019. This service allows for any resident with a library card to borrow a hotspot, providing them with unlimited Internet access for a one-week loan period. The service has proven to be very popular with over 4,700 loans since its introduction and an average waiting list of 300 residents.
Social media
Follow @Your Caledon on Twitter, Facebook or Instagram.
Newsletter
Subscribe to our newsletter. 
Questions?
Write to us: covid@caledon.ca.
- 30 –
Media Contact:
Strategic Initiatives | Communications | 905.584.2272 | communications@caledon.ca