Profile: Victorian Garden Medical Spa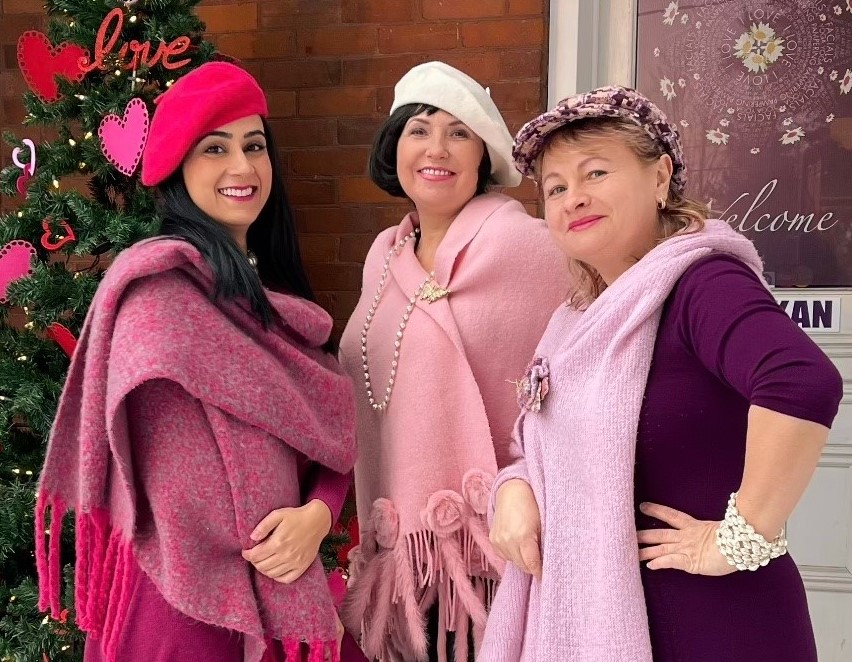 We recently spoke to Barbara Blonska owner of Victorian Garden Medical Spa about her business, holistic approach to beauty and wellness and the effect of the pandemic.
Tell us about your business.
We opened Victorian Garden Medical Spa at this location in Caledon East in 2016. We specialize in laser hair removal and high-end medical aesthetic treatments to improve skin conditions like fine lines, wrinkles, acne, cellulite, sun damage/hyperpigmentation, rosacea, acne scars, stretch mark reduction and more.
We also offer products for skin care at home like our line of Take-Home Facials and Take-Home Professional Treatments. Along with that we offer professional medical grade aesthetic products to help address different issues with the skin.
We run our spa in a beautiful heritage home that was built in the 1800s.
I chose to call our business "Victorian Garden Spa" because of the beautiful garden that is at the front of the house and the Victorian style of the building. I really want people to feel relaxed, comfortable and serene so that they can have an amazing experience and rediscover their beauty from within.
I started this business with a close friend of mine, Magda Papierz. Since then I have brought more people on to my team. We are all close and work well together and although we are not a family business it often feels like we are.
My goal for this business is to help people realize that although proper and safe skin care is very important, beauty is more than skin deep.
To assist others in rediscovering the meaning of self-love and self-care we have also conducted many self-empowering and self-growth workshops and meditations.
How has the COVID-19 pandemic affected your business?
In January and February of 2020 our business was really starting to pick up after several years of hard work and developing our brand. Because we are a "personal care" business the pandemic has affected us greatly and brought all of our amazing growth to a halt.
We were devastated when the pandemic hit.
However, since then, I've tried to see the positive of the pandemic.
We decided to reinvent the business. We've started doing more work online and on social media so we can help more people and have a bigger impact.
One thing that a lot of people don't realize is that while treatments can make a huge improvement to their skin, having a good skincare routine is what will maintain the results. That's why we created our own line of take-home facials and treatments and we started selling our products online.
The pandemic has also helped us pay more attention to many of the issues in the world today and that really inspired us to help more people.
We've created an Essential Worker Series. We wanted to help essential workers who are going through issues related to their skin. We want to help them maintain healthy skin and show our love and support. We decided to give away free take-home treatments to some of the essential workers in our community.
Tell us about you, why did you get into the business?
I started this business because I wanted to take a more holistic approach to beauty and wellness.
With my Bachelor of Science from University of Toronto and a career in the medical field I witnessed the issues that many people struggle with and I wanted to create an environment where people can experience healing on multiple levels.
The most important thing for me is that every client that comes to our spa feels beautiful inside and out.
During our treatments and consultations, we like to educate our clients so that they can develop a deeper understanding and appreciation for their skin, and themselves.
Why did you choose to open a business in Caledon East?
I started working with a naturopathic doctor who had a clinic in Caledon East. During that time, I fell in love with this community and the people and had the idea to open my own business here.
The area is away from the bustling big city, but it's still connected. It's beautiful and there are so many hidden gems like the forest trail, the restaurants, and the other small businesses. I felt like this was the perfect place for me to help people relax and get well.
Victorian Garden Spa is located at 15879 Airport Road, Caledon East | victoriangardenspa.com | 905-584-9459