Profile: Royal Ambassador Event Centre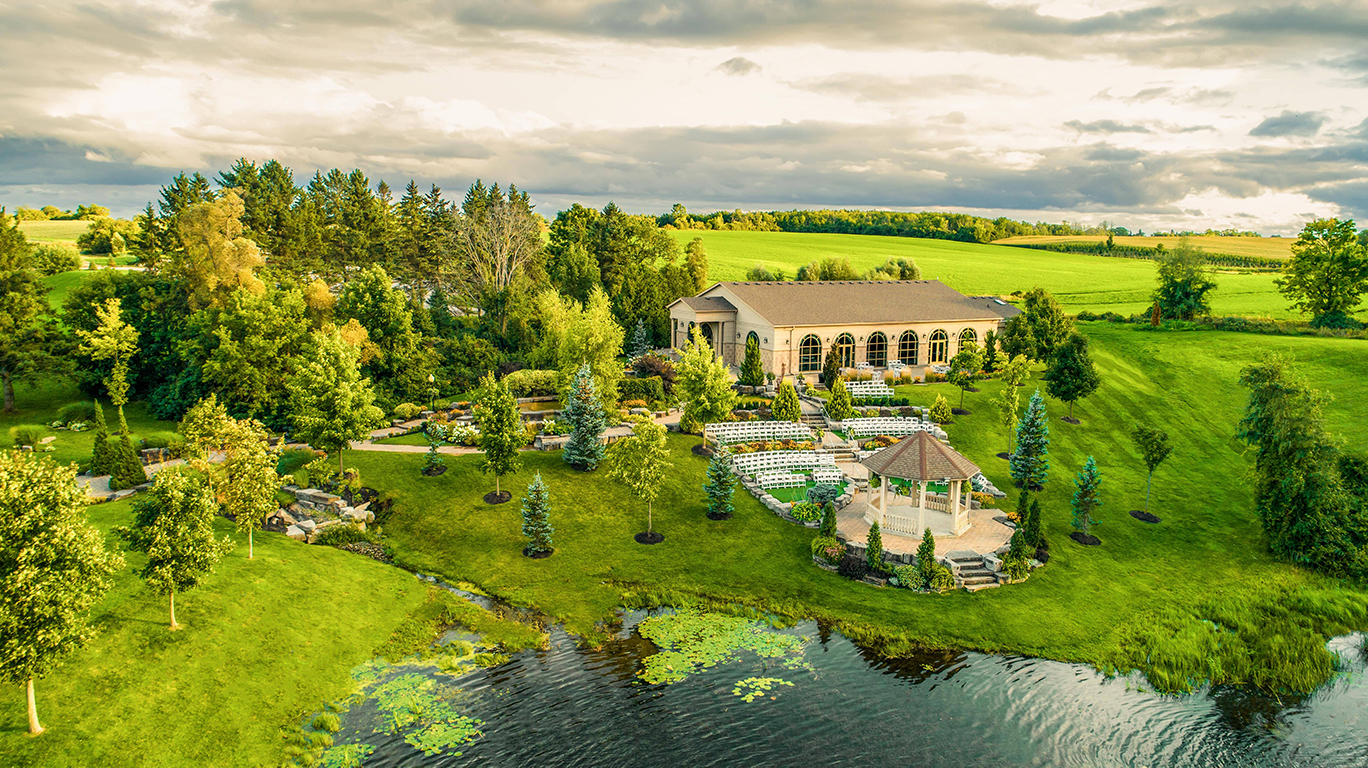 The Royal Ambassador Event Centre, situated on over 50 acres of rolling hills, manicured gardens, and a natural lake, is known as one of Caledon's most beautiful sites to have a wedding or event. We recently asked Nicolas Giancola about the business and how things have changed in the pandemic.
Tell us about your business.
In 2004, The Royal Ambassador Event Centre was born.
We are an event venue, hosting everything from weddings and ceremonies to community charity events. Our goal has always been to bring our guests the best grounds in the GTHA, deliver great customer service, and bring classic, authentic, delicious cuisine to our clients.
The Royal Ambassador is also home to a beautiful, casual fine dining restaurant, The Consulate.
We offer a selection of over 200 wines from around the world, patio seating overlooking Innis Lake in the warmer months of the year. We also offer takeout from both The Royal Ambassador and The Consulate Restaurant, who's menus can be found on each's respective websites.
How have you adjusted your business model due to the pandemic?
Our take-out business, like many others, has been growing during the pandemic, while indoor dining is restricted. We expect that this part of our business will continue to expand even after restrictions are eased.
Our menus reflect the dishes we like and grew up with, while also being experimental and creative. This fusion of old-world recipes and new style flare is what makes both the Royal Ambassador and The Consulate so appealing for take-out and in-person dining from a culinary perspective.
What are you most looking forward to when we get past the pandemic restrictions?
Post pandemic, we're most looking forward to getting back to regular operations indoors, but we're also looking forward to attracting new customers to our banquet hall and restaurant. People have been restricted for so long, we believe people will be excited to get out and have a great dinner or party once it is safe again.
The Royal Ambassador and Consulate Dining Lounge are located at 15430 Innis Lake Road, Caledon | royalambassador.com | 905-584-6868