Peel adds additional COVID-19 restrictions to preserve health care capacity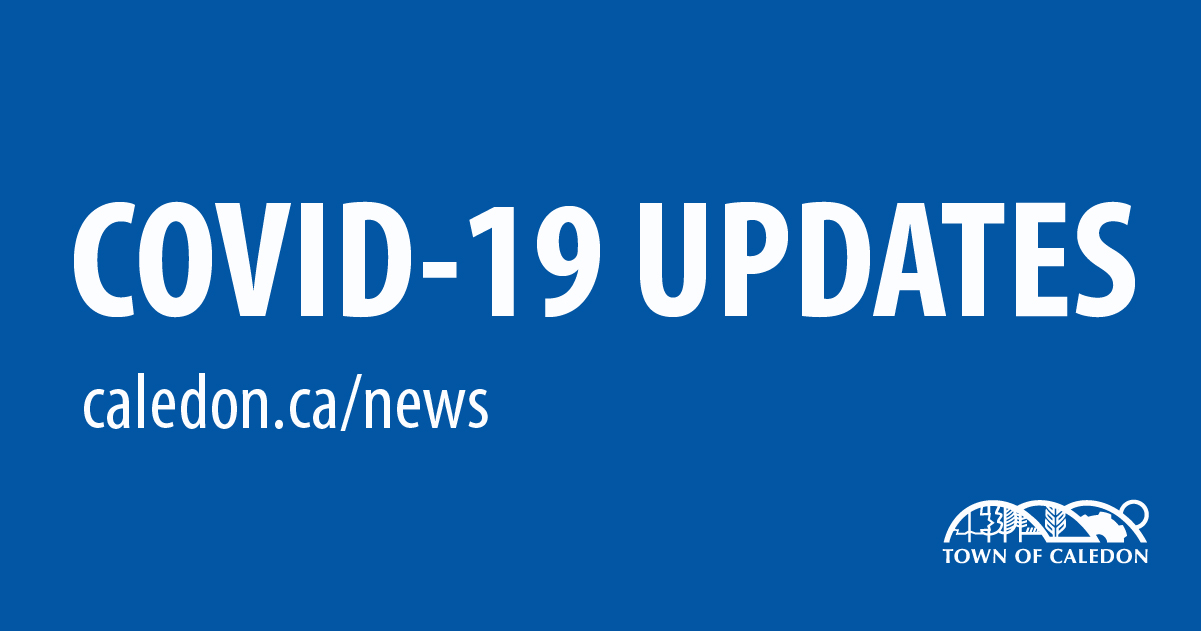 (November 7, 2020) -- Following the provincial announcement on November 6 moving Peel Region to Restricted (Red) level, Peel Medical Officer of Health Dr. Lawrence Loh, today announced additional requirements to further limit opportunities for contact and transmission of COVID-19.
The additional measures are in response to a recent increase in COVID-19 cases to the point where area hospitals have begun to reach capacity and are threatened with being overwhelmed.
"I'm glad that bars and restaurants can serve up to 10 people indoors and our gyms can reopen," said Mayor Allan Thompson. "But if anything we have to be more vigilant than ever to protect our hospitals. Our most urgent priority right now is to reduce the spread of the COVID-19 virus in our community to prevent even stricter lockdown measures, which nobody wants."
REGION OF PEEL ENHANCED PUBLIC HEALTH MEASURES
Peel Public Health is strongly urging all residents to:
Restrict close contact to your household and essential supports
Cease all indoor social gatherings and visits (with exceptions for emergencies, renovations or one-on-teaching / tutoring)
Limit outside trips to essential activities only, and
Cancel, postpone or hold virtually any in-person activities.
The additional measures impose further restrictions on large social gatherings, places of worship, bars and restaurants, workplaces, gyms and fitness centres and event spaces / banquet halls.
For details visit peelregion.ca/coronavirus.
CONTROL (RED) LEVEL RESTRICTIONS
The enhanced measures announced by Peel Region are supplementary to the Control (Red) level restrictions announced November 6 by the Province of Ontario.
The Control level allows indoor dining capped at 10 people and it permits the continuation of outdoor dining, take out, drive through and delivery. The limits for social gatherings and organized public events will be 10 people indoors and 25 people outdoors.
For more information about Control (Red) level, view the COVID-19 Response Framework: Keeping Ontario Safe and Open.
TOWN OF CALEDON RECREATION
With the latest provincial and regional measures, gyms and fitness centres will be permitted to open but only with stringent measures in place.
Starting Monday, November 9, fitness centres at the Caledon Centre for Recreation and Wellness and the Southfields Community Centre will re-open with a maximum of 10 people.
The Town of Caledon will continue to offer a limited selection of COVID-19 safe programs and activities (see caledon.ca/recreation).
Affiliate groups will continue to have access to recreation facilities under the Control level. In the coming days the Town will provide further detail about hours of operation / availability.
GENERAL INFORMATION
For more information about programs, services or hours of operation, visit caledon.ca/coronavirus, call Service Caledon at 905-584-2272 x. 7750 or email info@caledon.ca.
Social media
Follow @Your Caledon on Twitter, Facebook or Instagram.
Newsletter
Questions?
Write to us: covid@caledon.ca.
- 30 –
Media Contact:
Catherine McLean
Director, Customer Service and Communications
905.584.2272 x. 4146 | catherine.mclean@caledon.ca