Notice of Public Meeting: Columbia Way EA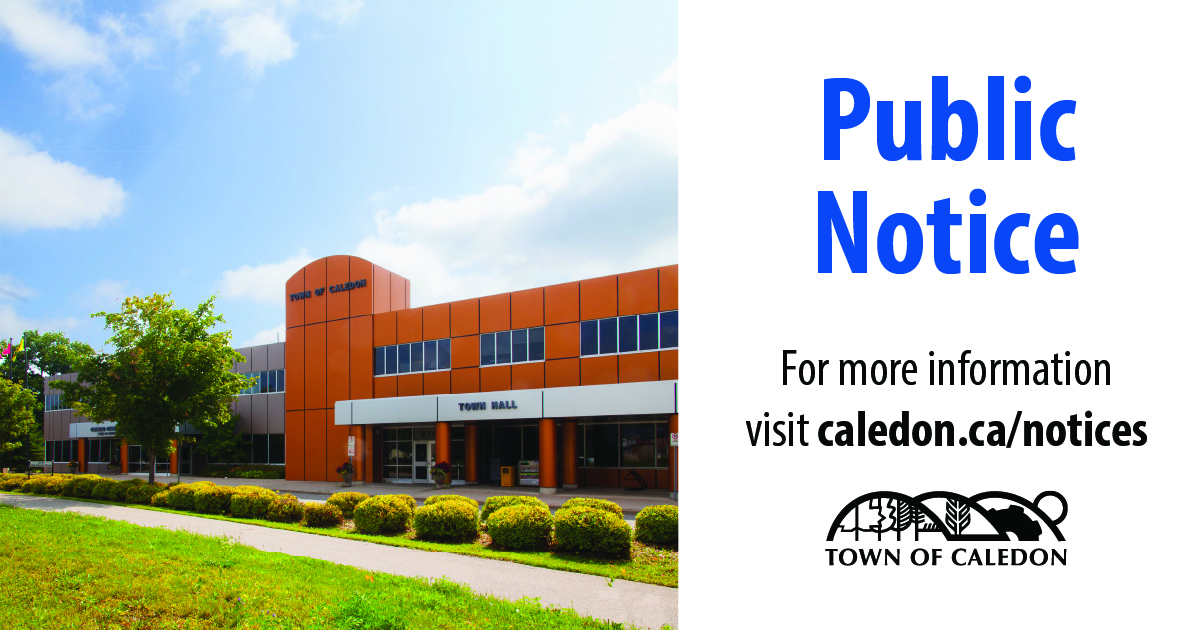 A Public Meeting will be held to share updates and receive input from the public on the study to date, including the problem / opportunity, existing conditions, alternative solutions, and the preliminary preferred solution.
Your input and insight will inform and shape plans that meet the needs of our community.
Due to continuing efforts to contain the spread of COVID-19 and to protect individuals, Town Hall will not be open to the public to attend this meeting. It will be held electronically via WebEx.
February 24, 2021 | 5 p.m.
How to Participate
Members of the public are welcome to listen via phone or watch the livestrem.
How to Listen
To listen to this meeting you may call the Toll-Free Number at 1-833-311-4101 and when prompted, enter the Meeting Access Code 132 982 6233 followed by the pound (#) key.
How to Watch
Livestream on caledon.ca: watch by viewing the HTML version of the agenda
How to Submit a Written Comment
You may submit written comments by emailing transportation@caledon.ca.
Note: Submit your written comments prior to the start of the scheduled public engagement session.
Public Meeting Materials
These materials will be presented at the public meeting:
Learn more about this project: Columbia Way EA
Contact
To be added to the project mailing list, and for any questions, comments or concerns, please contact:
Town of Caledon
Arash Olia, P.Eng., Ph.D.
Manger, Transportation Engineering
905.584.2272 x 4073
arash.olia@caledon.ca
R.V. Anderson Associates Limited