Caledon to close facilities, cancel programs and adjust service levels in response to COVID-19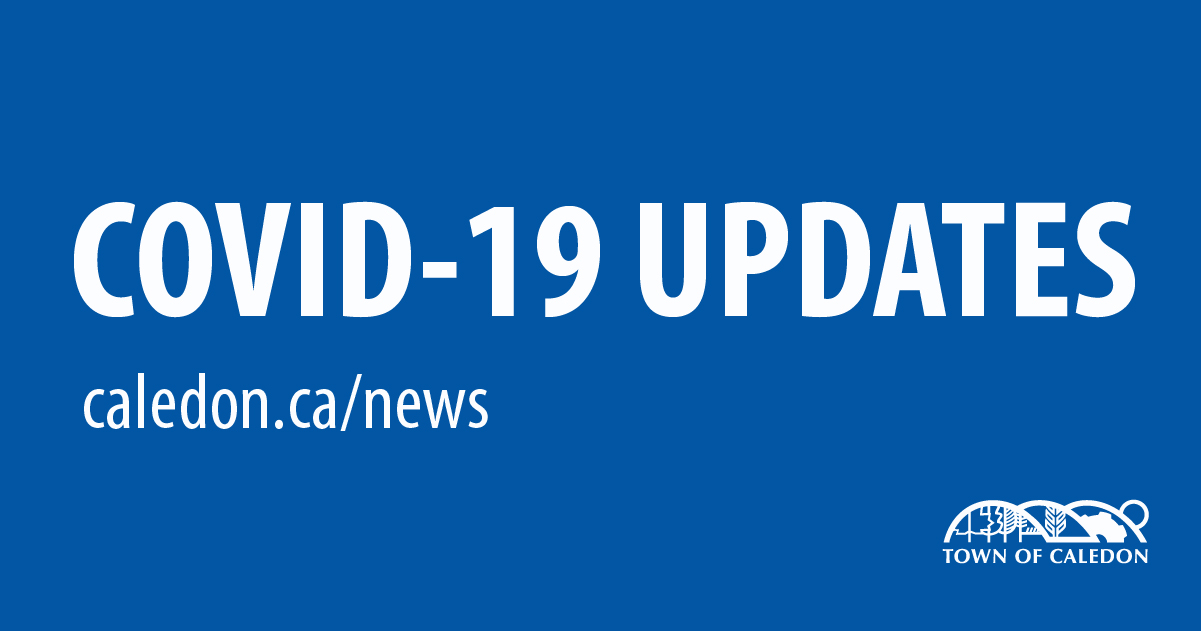 As part of a coordinated regional response to the COVID-19 pandemic the Town of Caledon is announcing closures, cancellations and service level adjustments while at the same time focusing on continuing the provision of core services and operations to residents and businesses.
"We understand the impact these changes have on the daily lives of our residents and we don't make these decisions lightly," said Mayor Allan Thompson. "We are doing everything we can to continue essential services and programs but clearly this is a time when we all need to do what we can to fight this pandemic."
The following changes take effect March 14 and are effective through April 5, 2020.
RECREATION AND COMMUNITY CENTRES
All recreation facilities and community centres will be closed. March Break camps, registered programs, and rentals will be cancelled. Refunds will be issued automatically by the Town. Memberships will be suspended and extended for the duration of the closure.
CALEDON PUBLIC LIBRARY
All branches of the library system will be closed. Residents are encouraged to delay returning borrowed materials until regular services resume. Overdue fines will not be incurred during this time. On-line materials including e-books and streaming materials can be accessed via the Caledon Public Library website.
TOWN HALL / PROVINCIAL OFFENCES COURT
Town Hall and the Provincial Offences Court are scheduled to remain open.
COUNCIL / PUBLIC MEETINGS
The Town is currently reviewing the upcoming Council and Committee meeting schedule, including public meetings. Further details will follow at a later date.
ONLINE SERVICES
The Town has a number of services that can be accessed online. For example, parking passes, burn permits and tax payments can still be processed online through the eServices section of our website, caledon.ca.
CUSTOMER SERVICE
If you have questions about services or programs that are affected, please contact Service Caledon during regular business hours at 905.584.2272 x. 7750 or by email at info@caledon.ca.
FOLLOW US
To monitor future updates residents are encouraged to visit the Town's website (caledon.ca) or follow the Town on Facebook or on Twitter: @yourcaledon.
DOWLOAD OUR APP
For emergency alerts delivered to a mobile device the Town also has an app available for download at caledon.ca/app (requires permission for notifications).
For information and updates from Peel Public Health, please visit peelregion.ca/coronavirus, follow @regionofpeel on Twitter or on Facebook, or call (from Caledon) 905-584-2216 during business hours (Monday to Friday 8:30 a.m. to 4:30 p.m.).
- 30 -
Media contact:
Strategic Initiatives | 905.584.2272 | communications@caledon.ca