Caledon pushes for change at AMO conference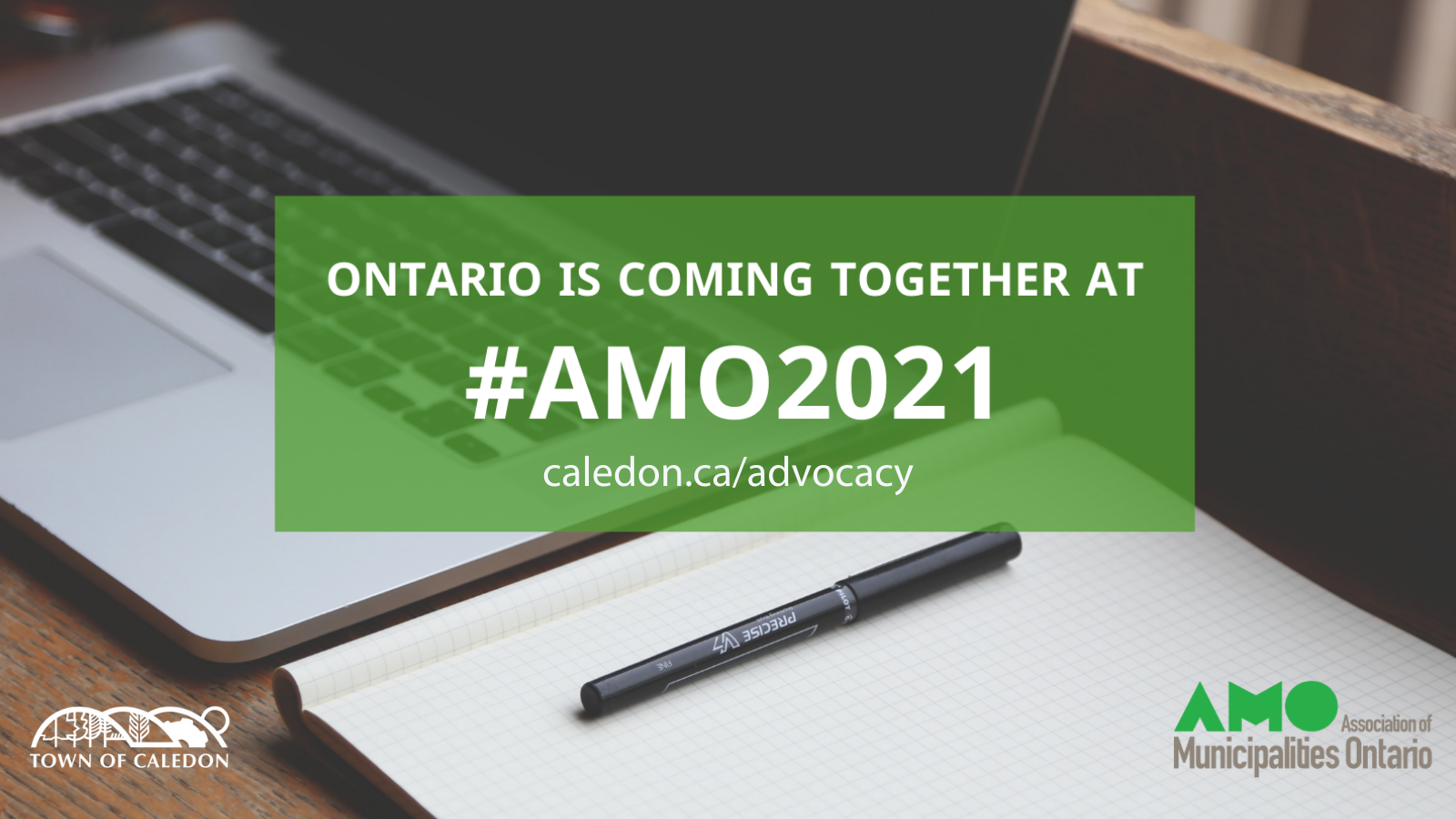 (August 13, 2021) -- From August 16 to 18, 2021 the Town of Caledon delegation, led by Mayor Allan Thompson, will be advocating on behalf of the Town at the annual Association of Municipalities of Ontario (AMO) conference.
"This is a great opportunity to represent Caledon and make our voice heard with our provincial colleagues," said Mayor Allan Thompson. "As we begin to emerge from the pandemic, our focus is on recovery and building the kind of resilient Caledon we need for the next generation."
At this year's conference, the Caledon delegation is bringing forward council-approved positions on a number of issues, including:
Ensuring the Caledon-Vaughan GO Service is in place to support growth;
Protecting the integrity of Caledon's local planning process;
Advancing policies and programs that support building more affordable housing options;
Accelerating the construction of broadband infrastructure while ensuring affordable rates for residents; and
Increasing funding for infrastructure, healthy communities and active transportation.
The AMO conference is an opportunity for Caledon's elected officials to connect with colleagues from across the province and, most importantly, bring important issues to the attention of provincial ministers and opposition parties. Hosted by the City of London, this year's conference is being held virtually due to COVID-19 restrictions.
More information on Caledon's advocacy work can be found at caledon.ca/advocacy.
- 30 -
Media contact:
Catherine McLean
Director, Customer Service and Communications
catherine.mclean@caledon.ca | 905-584-2272