Caledon launches one-stop permitting/licensing portal for business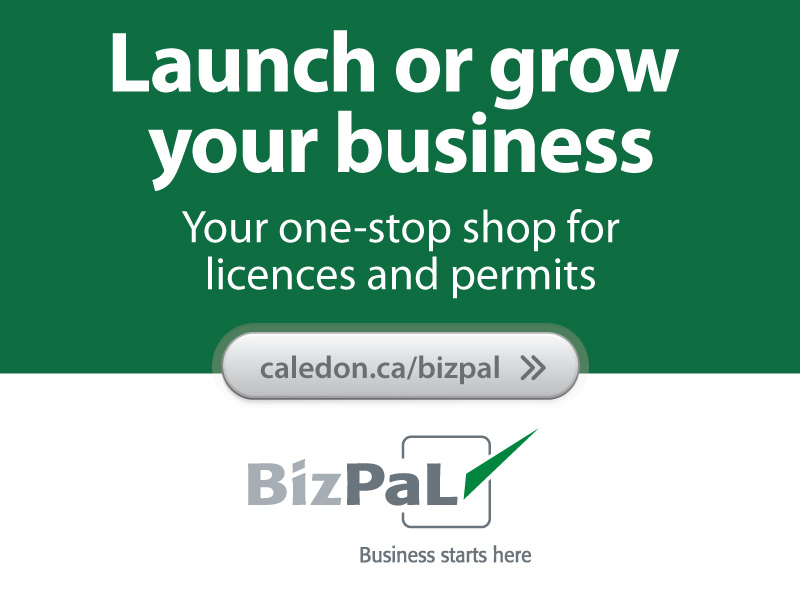 In partnership with ServiceOntario, Caledon joins a growing number of municipalities to launch BizPaL, a free, online portal for permits and licences.
"A key goal of this Council has been cutting red tape to help our entrepreneurs succeed," said Mayor Allan Thompson. "With the launch of BizPaL, our Economic Development Team has made it easier to launch or expand a business in Caledon."
BizPaL is a one-stop shop for licence and permit information from all levels of government (municipal, provincial and federal). BizPaL generates a customized list of permits and licences required depending on the business's location, category and type of operations.
To access BizPaL go to www.caledon.ca/bizpal
About BizPaL
BizPaL was created to help identify quickly and easily what businesses might need from relevant levels of government. The combined efforts of federal, provincial, territorial and participating municipal governments, BizPaL is free to use and available 24/7.
For more information, visit bizpal.ca.
- 30 –
Media Contact:
Laura Johnston | Strategic Initiatives | 905.584.2272 x.4108 | laura.johnston@caledon.ca