Caledon launches live streaming for Council and Committee meetings, public meetings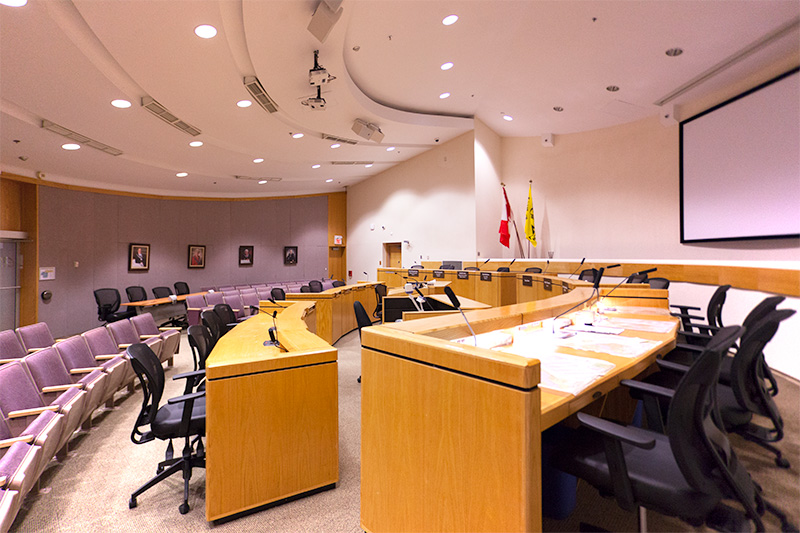 November 23, 2020 -- The Town of Caledon is launching live streaming of meetings of Council and its various Committees as well as public meetings.
Members of the public will be able to watch the November 24, 2020 Council meeting at 6:00 p.m. through a live stream.
To view the live stream, visit the calendar of upcoming meetings – available at caledon.ca/agenda. Meetings are listed by date on the calendar and live streaming information is available for each meeting. Users will need to select the HTML version of the agenda package from the meeting details page. The actual live stream will begin at the designated meeting start time.
Please note: For those who are unable to view the live stream, video recordings will be made available following the meeting. (An audio-only option will still be able for users who wish to listen in by phone.)
"It's all about transparency and accountability," said Mayor Allan Thompson. "This is something we've been working towards for a long time with the goal of providing residents with a better view of Council and Committee proceedings. Public engagement is a priority for this Council and with the pandemic it's all the more important that we modernize to offer residents an enhanced engagement experience."
Residents can subscribe to the Council calendar to receive notifications when new meetings are scheduled. To subscribe, please visit caledon.ca/agenda and click/press the subscribe link.
Please note: Due to the current COVID-19 public health restrictions about public gatherings and physical distancing, Council and Committee meetings are being held electronically. In-person attendance at Council and Committee meetings is limited to Members of Council and essential Town Staff.
For all other Town business, Town Hall is open by appointment only.
COVID-19
For information about the Town of Caledon's response to COVID-19, visit caledon.ca/coronavirus.
Follow us
Follow @Your Caledon on Twitter, Facebook or Instagram.
Get news to your inbox
Subscribe to our newsletter. 
Questions?
Call Service Caledon at 905-584-2272 x. 7750 or email info@caledon.ca.
- 30 –
Media Contact:
Catherine McLean
Director, Customer Service and Communications
905.584.2272 x. 4146 | catherine.mclean@caledon.ca