Business Profile: The Hill Academy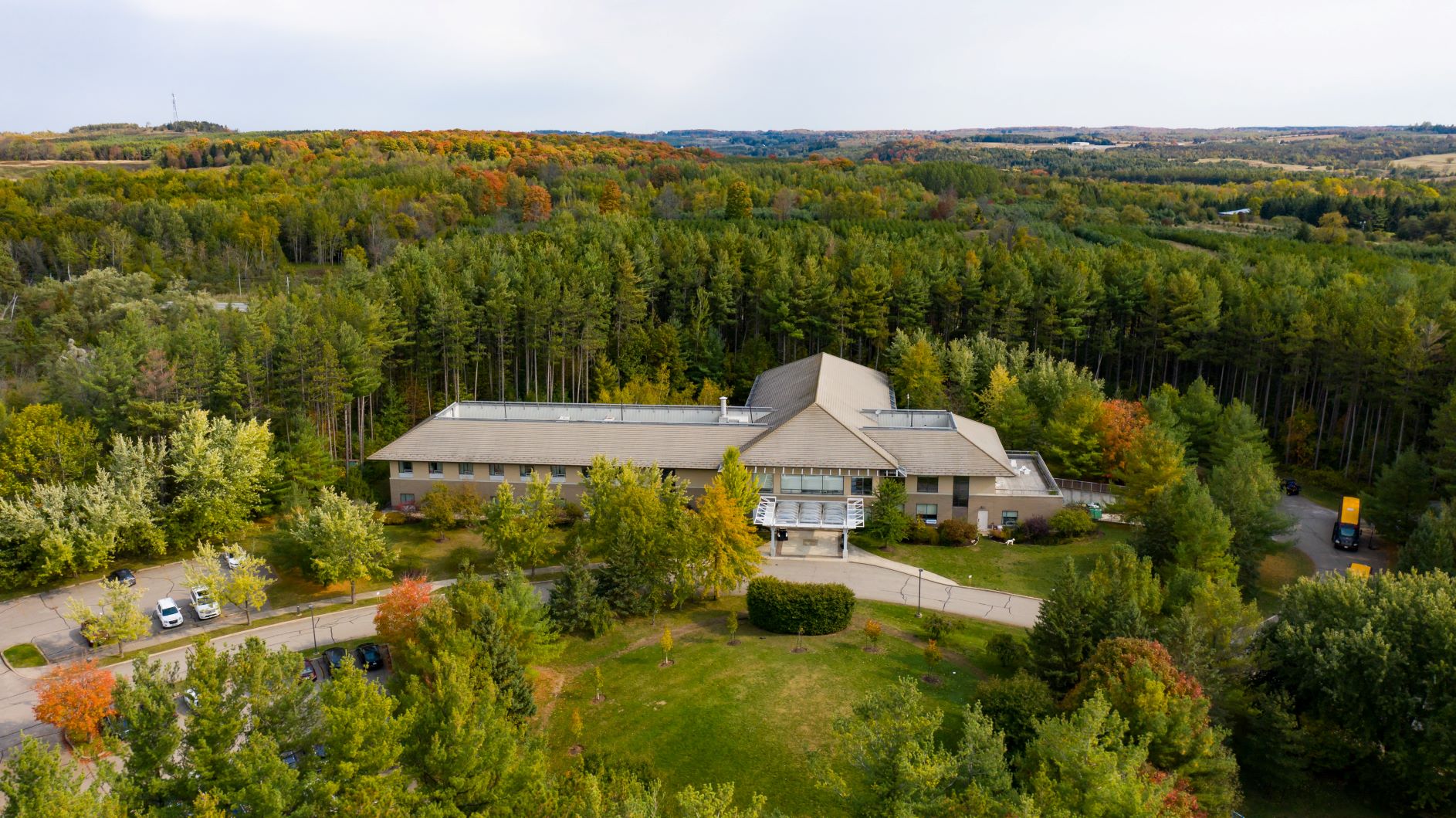 Despite the pandemic, The Hill Academy is making a major investment in Caledon. We asked the Merrill family to tell us a little about their business and how they are operating in these difficult times.
Tell us about your business.
The Hill Academy is an independent school. It provides a unique platform that balances academics, athletics, and personal development of aspiring student-athletes.
We started the school in 2007 with 15 student athletes and now have over 225. The student body consists of males and females from all over Canada, the US and various countries world-wide, with grades ranging from 5 through 12 with an added post-graduate year and English-as-a-Second-Language (ESL) programming.
Hill student athletes have earned a reputation for their work ethic, preparation, determination, and respectful behaviour.
The school was created to be an environment of challenge, nurture, accountability, and respect. Academically, it complies with and exceeds all expectations laid out by the Ministry of Education, preparing students for entrance into post-secondary institutions in Canada, the US and throughout the world.
We are proud of the fact that the graduation and placement rate is typically 100% each year.
Athletically, student-athletes experience a challenging program and schedule, and are recruited heavily for NCAA, USports [University Sports], and professional destinations.
In addition, the HILL culture instills a readiness for the challenges faced outside the classroom, on or off the field or rink.
Why did you start a private school?
The Hill Academy was conceived as a place to provide a foundation for academic, athletic, and personal development enabling each individual to maximize his or her full potential and reach and succeed at the next level.
In 2007, there was a perception of extreme difficulty to balance all these areas in the local system. The opportunity seemed to exist for us to realize our dreams and follow our entrepreneurial spirit.
How did you get involved?
Initially, it was and continues to be a family business started by two parents of three high-level athletes. We were former educators, with independent business experience, a passion for sports and academics, and the power of that union.
The three next-generation family members have been involved from the start and have completely taken over the management and operation.
While all five are from the same family, we each bring different skills and personalities. As with most entrepreneurs and/or inventors, and within the family team, there is a profound belief in the ideology. A model then had to be formed that matched an idea to a sound business model.
How has the school grown and evolved?
The school started in 2007, with 15 student athletes in Hockley Highlands, with some other facilities being rented in and around Orangeville, Ontario.
From year one, a residence was always part of the model, as students from all over Ontario and then Canada, and then the world, were enrolling. We rented houses, hired dons, and had food catered in.
When the Highlands closed their doors, after year one, we moved to a church in Kleinburg, Ontario, again renting houses, fields, rinks, and food services.
After four more years, The Hill Academy moved to the Sports Village in Vaughan.
The population increased every year but facilities, while functional, were always modest at best. Due to many successes, some high profile, both athletically and academically, the brand became strong very early. However, with the continual growth and all these moves, the mission and the culture remained a constant.
Tell us about your new location and why have you decided to make this major investment in Caledon?
The Hill Academy is located at 20490 Porterfield Road, on 134 acres of forested land in beautiful Caledon. For years we sought a location that would satisfy as many of our requirements as possible, but it was continually a challenge to find one that checked off every box.
The existing facilities on site, the potential for growth, and the people and community of Caledon were all enticing reasons to invest in Caledon for the long term.
Our campus in Caledon is ideally located, not only on picturesque grounds, but is accessible to the communities of Orangeville, Brampton, GTA and surrounding areas, giving student-athletes an option for a private education combined high end athletic programming in a serene, natural environment.
How has COVID-19 affected your business?
Covid-19 has given us, like many, considerable challenges including the addition of unexpected costs as well as losses.
The requirement for reduced class sizes has limited enrollment numbers resulting in a long wait list of student-athletes looking to join our program that we can't currently accommodate.
Fortunately, we have been fully immersed in online technologies and synchronous/asynchronous learning models well before Covid to provide our students with remote options while travelling to games or for those who are overseas. Those technologies have been instrumental in allowing our faculty to deliver curriculum and programming consistently to our students.
Significant investments in cleaning/sanitization, bussing, and additional staffing supervision have been made to ensure the comfort and safety of our student-athletes. Our health and safety plan has been highly effective so far and been very well received by our parents, staff and students alike.
What does the future hold for the Hill Academy?
The future is bright at The Hill Academy. In our first year we have installed a world-class turf athletic field that will become a resource not only for our students, but for the local community and various sporting organizations.
Future plans include expanding athletic options to students, hosting public and private events on campus, as well as the enhancement and addition of facilities to host special events, summer camps, and retreats.
Ultimately, the long-term goals of The Hill are to continue to provide the foundation for academic, athletic, and personal development enabling every student to maximize his or her full potential and ultimately reach and succeed at the next level.
We strive to be the number one choice in Canada for student-athletes who wish to be immersed in a transformational program, using all the positive elements of sport in an academic environment to build paths for future short and long term success in school, athletics, and life in general.
The Hill Academy is located at 20490 Porterfield Road, Caledon | www.thehillacademy.com