Business Opening: The Story Isn't Over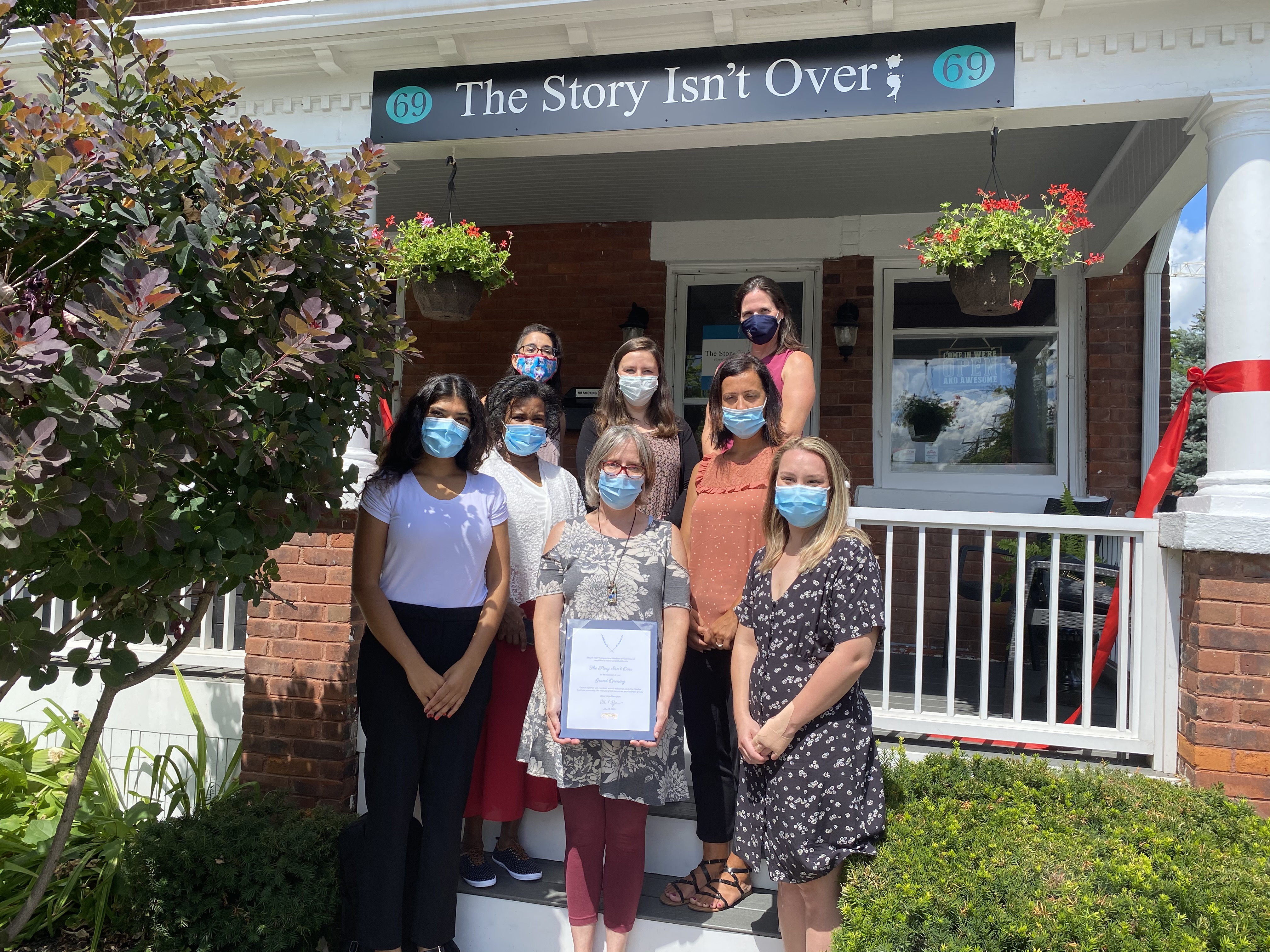 The Story Isn't Over is a psychotherapy practice located in Bolton. We asked business owner and psychotherapist Trish McLean to tell us a little about the services offered and why she got into the business.
Tell us about your business.
The Story Isn't Over is a group psychotherapy practice offering music, art and talk-therapy services for the whole family, including children 3 years old and up, teens, couples and families.
I initially set up my practice in January 2019 to provide specialized counselling services in Bolton. I have since expanded the practice to include other professionals.
I have consciously sought out and hired therapists who have different specialties who can work with the wide variety of behavioural, emotional, and relationship struggles that impact a family in crisis.
It is my hope and dream that The Story Isn't Over, becomes a safe place, where people in need, and people in pain, can come and know that they will find a soft place to land, a friendly face, compassion, understanding and most of all hope.
Tell us about you, why did you get into the business?
I am a Registered Psychotherapist, or more simply a counsellor, or therapist. I came to Canada in 2002, with a 1 year old daughter and was soon pregnant with a second. I was initially on a Visitor's Visa in Canada and was privileged to be able to stay at home and raise my children for several years. Shortly after my children went to school I started looking at options for returning to work. I knew I didn't want to go back to academic research in a university and started taking additional training that would enable me to work in a mental health clinic.
My family went through a very difficult time in 2013. I had an immediate family member who wasn't well, and I was working very hard to access good mental health services for them, in the community, in the schools and through the local health services. I am still on that journey nearly 10 years later. It is a journey that has shaped me as a person, and my career as a therapist. I am passionate about advocating and caring for all those who have seen some of the 'dark side of life', and especially for those who are struggling with mental illness.
Why do you think this business will be successful in Caledon?
Throughout the years of advocating for mental health services for my immediate family, I have not once been offered supportive services for myself, or for the other members of my family. This is a sad reflection of main stream mental health services. The predominate medical model, while beneficial to many, is limited, in how far it can meet the needs of those who are unwell, their family, and their community.
The Story Isn't Over is unique in Caledon in offering time-sensitive OHIP funded referrals to psychiatrists through an organization called Psychotherapy Matters. As a member of Psychotherapy Matters, we are part of a community of mental health professionals that are able to connect and refer clients to other specialized health care providers throughout Ontario.
As psychotherapists, we work with the other specialists to provide comprehensive wrap around care for our clients. The service also allows for ongoing psychiatric support and follow up within the psychotherapy treatment plan. As psychotherapists we have witnessed this act as a game-changer for our clients.
How has the COVID-19 pandemic affected your business?
COVID has changed how we do business in many many ways - it is overwhelming. It closed us down, it took us on line, it's added a lot of expense, and it now limits who we can see and what we can do. I have just purchased glass screens to go between therapists and clients, set up internal furnishings to promote physical distancing and provide all the necessary masks, cleaning materials etc. We can't do groups. The list goes on and on. But the health and safety of our clients and ourselves is paramount so we do what we have to do.
As well the needs have sky rocketed, especially the presence of acute anxiety and depression among teens and young adults. The family doctors are not easily accessible, so we are leaning into our medical community through Psychotherapy Matters.
What is your favourite thing to do in Caledon?
I love walking. I walk the trail or go into the conservation area and lose myself in the trees and rolling hills. I love finding myself so far along the river that the sounds of the town and the cars, are a distant memory, and I can imagine I am many, many, miles away.
I am grateful to live so near the beautiful Caledon countryside.
The Story Isn't Over is located at 69 King Street W., Bolton | https://thestoryisntover.ca/