Business Opening: Surfaces Design Studio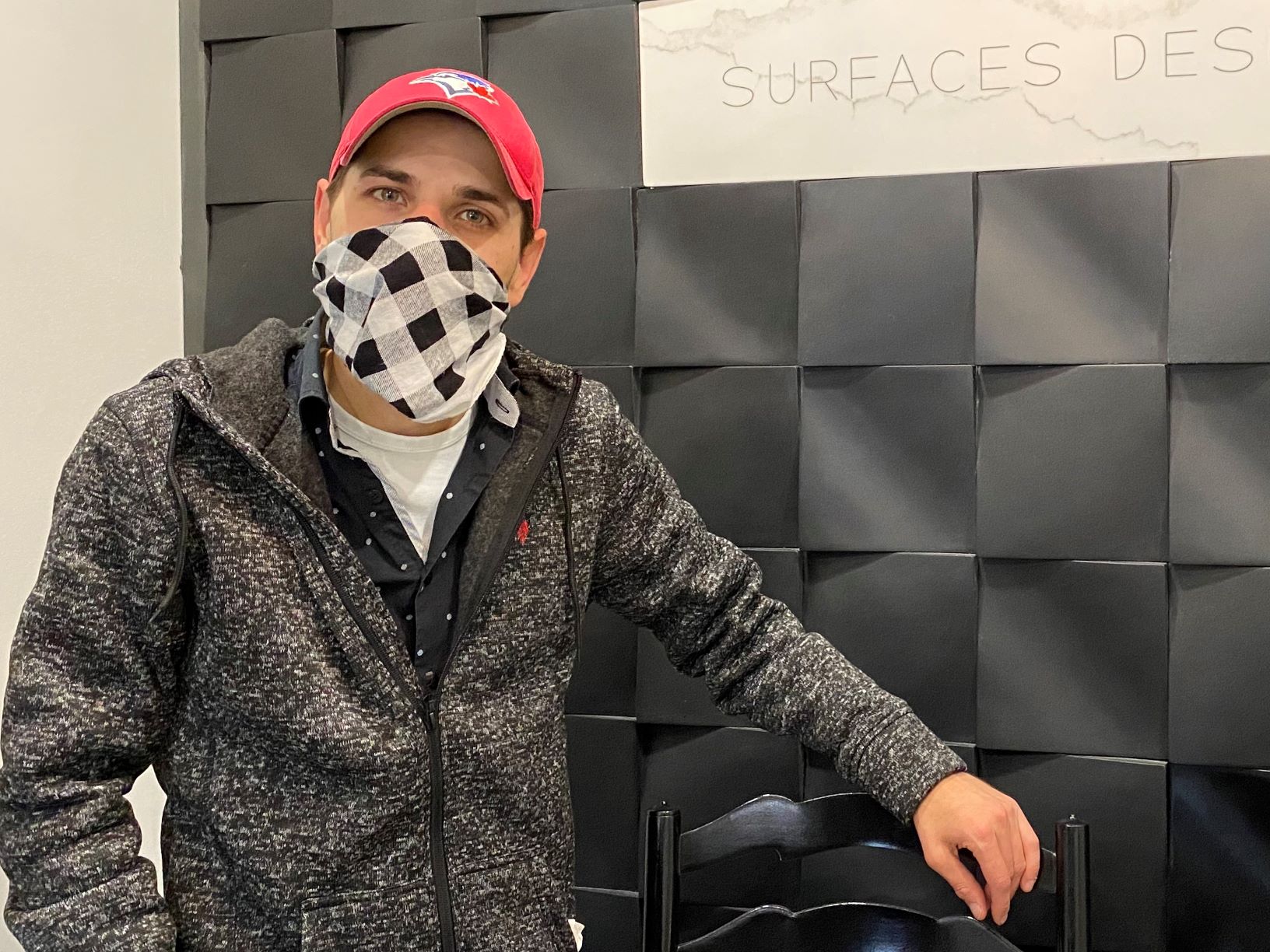 Surfaces Design Studio is a one-stop-shop for interior design. We asked owner Christian Rocca to tell us about his business and why he decided to locate in Caledon.
Tell us about your business.
Surfaces Design Studio is a developed service for the selection, installation and fabrication of many solid surface applications.
We are experienced and well equipped to deal with projects ranging from residential to commercial using natural stones, engineered quartz, and porcelains.
We offer full colour ranges from popular quartz brands, kitchen cabinets & hardware, sinks, faucets, backsplashes, tiles, flooring and much more!
Tell us about you, why did you get into the business?
With many years of experience within the industry and graduating with design in my background, I have had interest in the design industry for as long as I can remember.
Building is in my family background and my passion has always been in the arts.
I studied interior architecture and design for 5 years and have been working in the field for 12+ years.
With this business I can combine my education, background and passion.
How has the COVID-19 pandemic affected your business?
Managing throughout this pandemic has not been easy, there have been many setbacks and constant changes from the government.
We are still finding new ways to approach how we work maintaining safety, better ways of conducting business and constantly working on new strategies!
Why did you choose to locate in Bolton?
As a long-time resident and growing up within the community, I thought it would be a great service to offer, a one stop design shop, and being in the heart of downtown Bolton at the Royal Courtyards is a great location.
Why do you think your business will be successful in Caledon and why is it important for people to shop local?
This business is unique for this area. We are focused on not only good design, but the customer experience and cultivating new business as well. I plan to see this business grow into a community network, for contractors, designers, upcoming design students, and new clients.
The response from the community has been great, from new local business partners, residents, friends, and family.
It's so important to shop local, we are all here to support each other!
In the studio I have put together a network of artists that create unique goods from handcrafted candles (all sales for this support CAMH) Canadian sourced and handcrafted serving boards, clocks, and a local artist showcasing some exclusive art pieces.
Surfaces Design Studio is located at 18 King St. E, Unit L4 in Bolton | FB: @sdesignstudioinc | 905-857-0770