Business Opening: Shawarma Box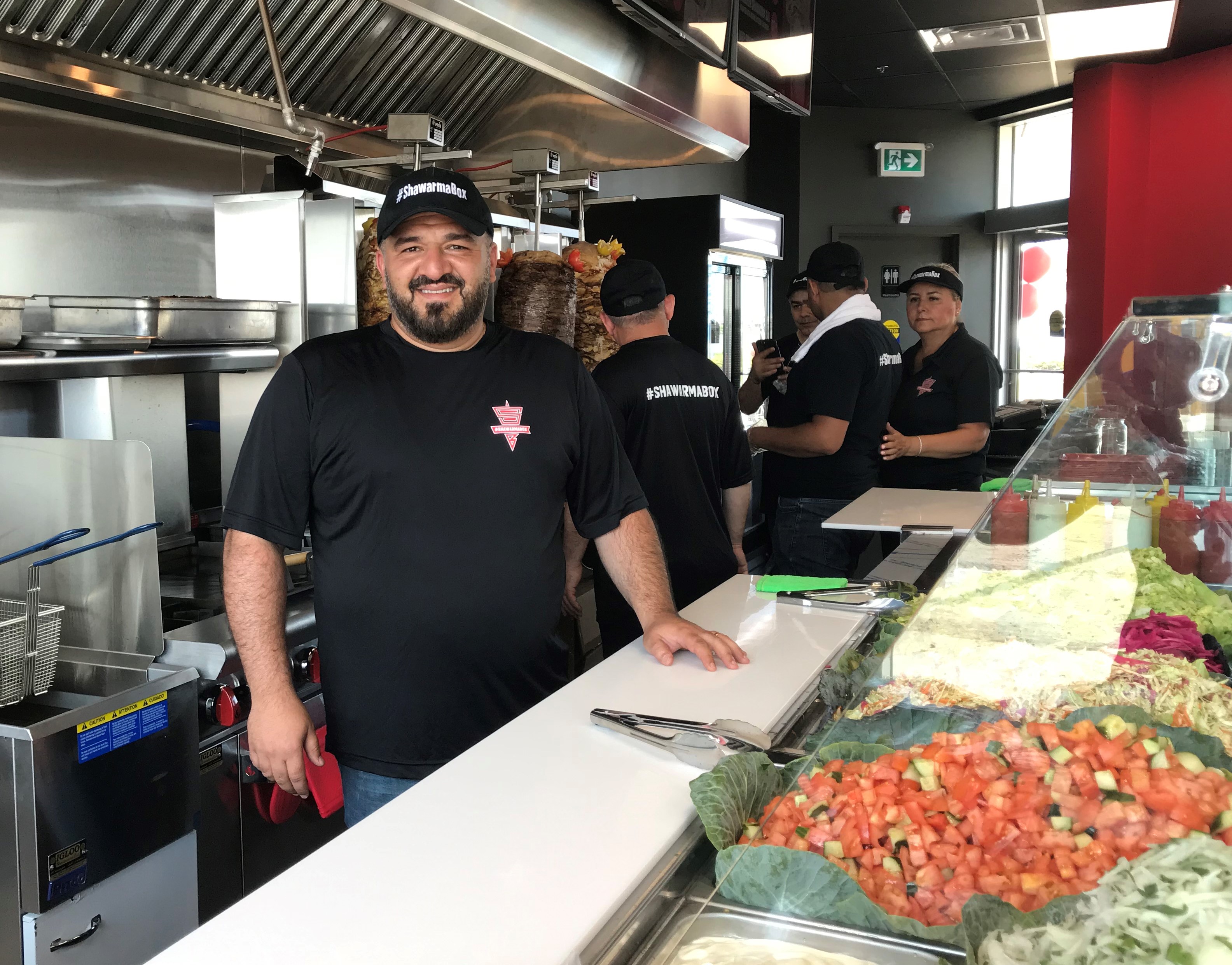 On July 4 Shawarma Box celebrated their Grand Opening in Bolton, we sat down with franchise owner Luai Anton to talk about his business journey.
Tell us about the business.
This is a franchise, but only the second store so far. The flagship restaurant is in Mississauga. We have a pretty focused menu. Beef and chicken shawarma, falafel, fries or rice – fresh, high-quality ingredients and a focus customer service.
I'm a people person, I'll be in the store everyday looking forward to meeting people in the community.
Have you ever owned a franchise before?
Yes, in Saskatchewan. I had a pub along with a pizza franchise. But the pub wasn't suitable for our family lifestyle. We have two children, a 10 year old and a year and a half old – the late nights and long hours didn't work for us.
What brings you to Bolton?
It's a long journey. I was born in Iraq. I was 12 when my parents, 2 brothers and I left. We lived in Greece for 5 years while we waited to be able to immigrate to Canada. Our sponsor was in Saskatchawan which is why we settled there. My parents and brother moved to Ontario but I met my wife (who was visiting from San Diego) there, so we stayed.
I came to visit about a year and a half ago, tried the food at Shawarma Box and loved it, there was a franchise opportunity, so I looked into it. They were looking at various locations and Bolton was on the list. It's a nice area and there's opportunity because of the growth now and in the future.
We liked Saskatchawan, it's a slower pace of life, but the winters are very long and cold and we have always wanted to be closer to our family in Ontario.
We are renting a place nearby, we're not sure where we will live permanently yet. We have to get the kids settled and my wife will pursue her career as an engineer.
What is your favourite thing on the menu?
It has to be the beef shawarma.
Any business advice you would give a person starting out?
Customer service is number one. Be good to your customers and your staff. You get loyalty out of that.
Shawarma Box is located at 8905 George Bolton Pkwy, Bolton