Business Opening: Caledon Academy of the Arts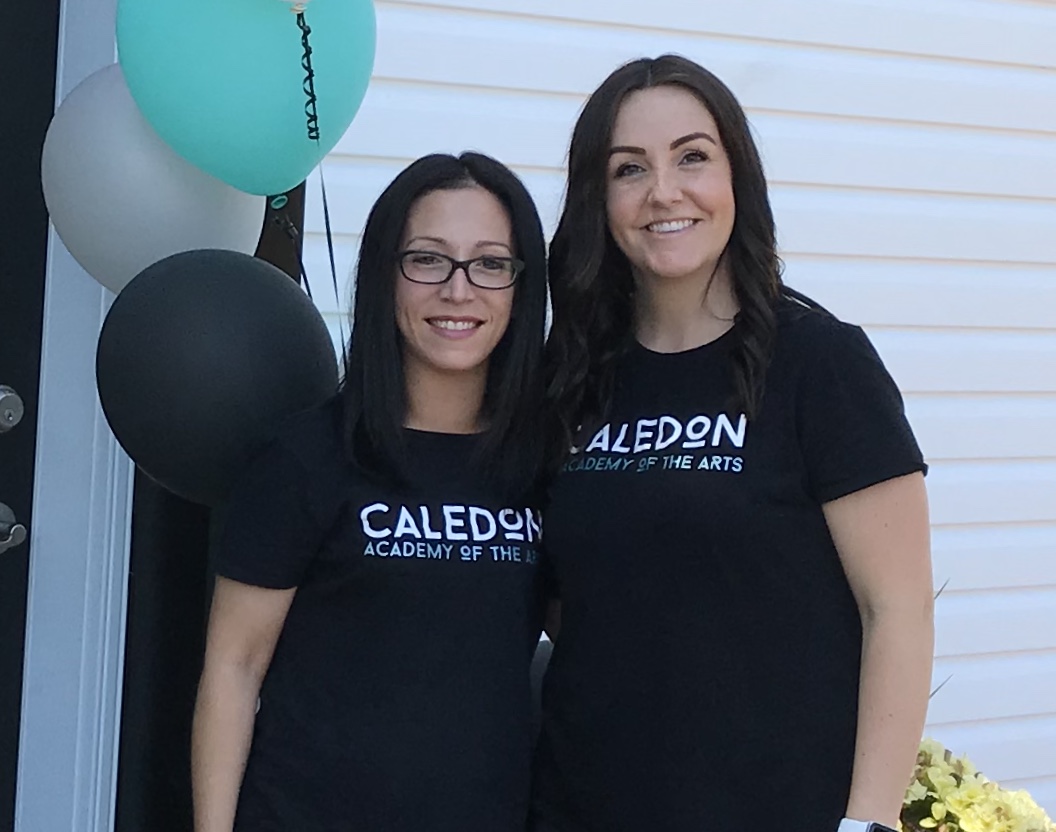 Caledon Academy of the Arts celebrated their grand opening on July 20, we asked owners Katie Purdy & Sandra Macri about their business and why they located here.
Tell us about you and your business.
We have worked together in the dance industry for 6 years and have a combined 14+ years of experience in the dance industry as an instructor and business owner. We are happy to be offering summer camps throughout the months of July and August and then offering classes to children ages 2+ in ballet, tap, jazz, hip hop, acro, lyrical and musical theatre. These classes will all be recreational and run from September until June with a year-end recital.
We will also be offering 8-week toddler creative movement classes starting in September, these students will not have a recital at the end.
We are excited to announce that we will be partnering with other fitness businesses in the Caledon East area to offer Yoga for adults, Pilates (each session will bring a new theme) and Salsa Babies/Salsa Tots.
We will be employing approx. 10 dance instructors and are currently hiring teachers for our classes starting in September.
Why did you get into the business?
We both danced as we grew up. I continued my dance career to become a qualified dance instructor and Sandra focused her post-secondary studies on Business. We want to share our love and passion for dance with young children and young adults.
Why are you locating your business in Caledon?
We decided to locate our business in Caledon East because there is nothing else like this offered in the area. Anyone interested in dance lessons had to drive 20 mins or more to get them. Sandra lives in the community and had to commute to surrounding towns/cities with her own 3 children to participate in dance/gymnastics/acro.
Why are the arts important to the community?
Arts are important to the community because it is a source of fun exercise as well as a way of expressing ones self in a different way. It gives children the opportunity to explore something new while having fun.
What is your favourite thing to do in Caledon?
We really enjoy participating in various events and getting to know people and places in our community.
Caledon Academy of the Arts is located at 15964 Airport Road, Caledon East | 905-860-0312 | caledonacademyofthearts.com