Heart Lake Road Portfolio Inc.
The Town has received a proposed Draft Plan of Subdivision application.
Current Status
Draft Approval Extension Granted March 18, 2021
Property Description
The subject lands are located between Heart Lake Road and Dixie Road, north of Mayfield Road
Town File Number(s): 21T-08002C
Project Name: Heart Lake Road Portfolio Inc.
Location - Between Heart Lake Road and Dixie Road, North of Mayfield Road, Ward 2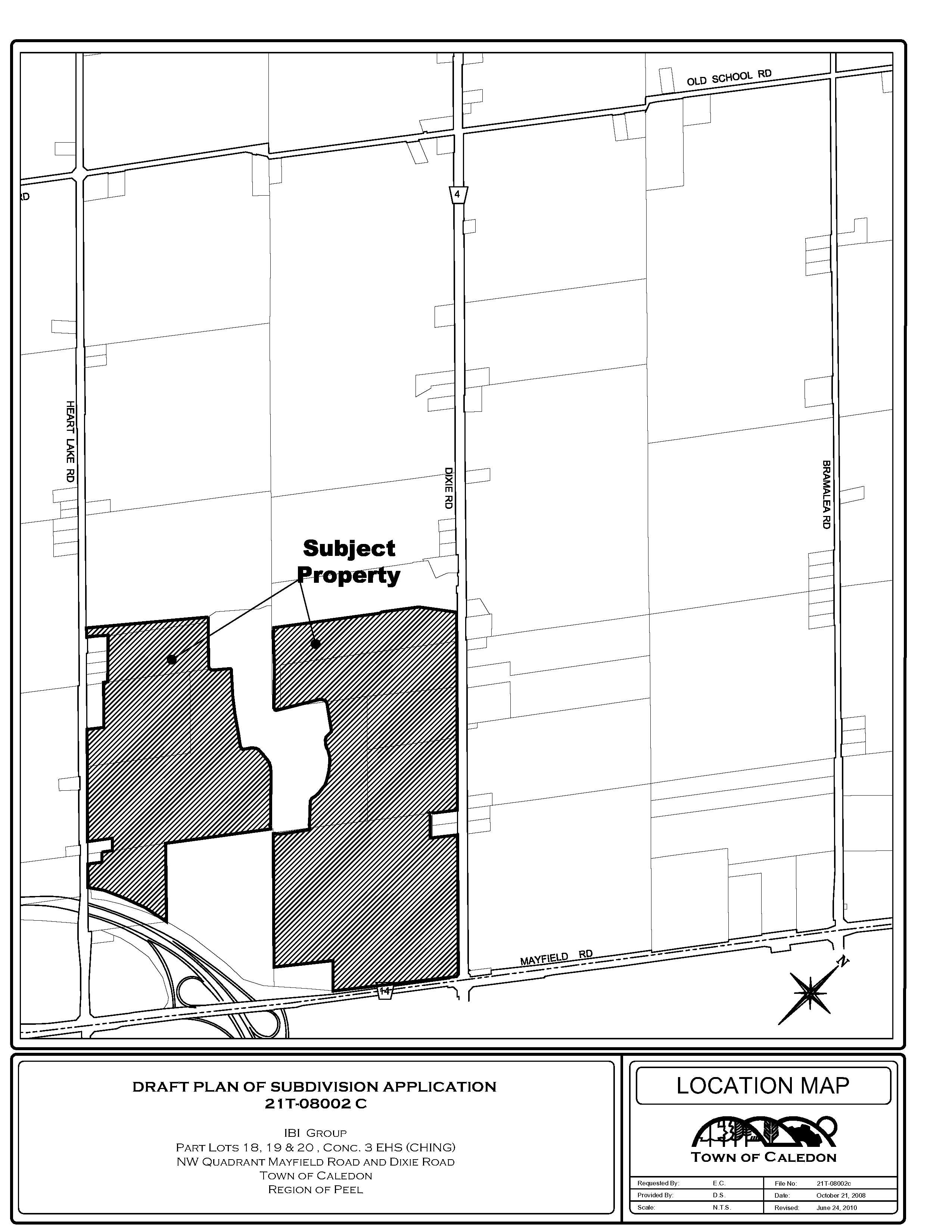 Plan of Subdivision
The proposed development proposes to create 11 blocks of land for Prestige Industrial and General Industrial development. Additional blocks are to be created for stormwater management, drainage, woodlot buffer, open space and roads.
Updates and Notices
Material Submitted
Draft Plan of Subdivision
Functional Servicing and Stormwater Management Report
Transportation Impact Assessment
Environmental Impact Study
Contact us, or make an appointment to visit Town Hall to view studies not available online, or previous versions.
Lead Planner
Sean Kenney, Senior Planner
Development and Design
905-584-2272 x.4199
sean.kenney@caledon.ca
Additional Resources
For more information about this matter, or to provide comments, feedback or ask questions, please contact the Lead Planner from Monday to Friday, 8:30 a.m. to 4:30 p.m.