COVID-19 Support for Business
The Town of Caledon is committed to supporting businesses during the COVID-19 pandemic. Our Economic Development team is here to serve you. Town Hall is now open by appointment.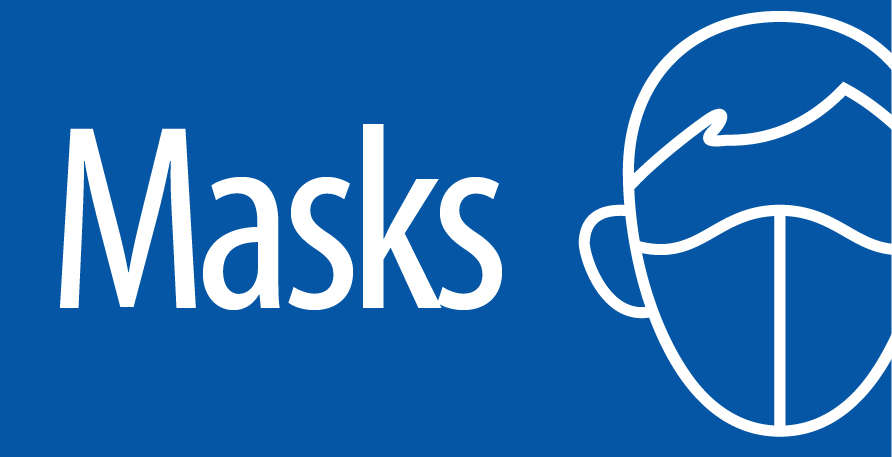 Masks are mandatory in Caledon as of July 10.
As a business, here's what you need to do:
Read the by-law.
By July 15, 2020, develop a policy (use our template).
Post signage at all entrances (use our template).
Train your employees.

Customers or visitors must wear a face covering before they enter your business AND and while they're inside.
Employees must wear a face covering EXCEPT in areas where the public does not have access or where the employees are behind a barrier.
Children under two, people who have trouble breathing, and people who are unable to remove a mask without assistance are exempt.
Anyone who claims that they are exempt is NOT required to provide a reason or any proof.
If in doubt, be sure to consult the by-law or contact us.

Make sure no one enters your establishment without a face covering.
Keep a copy of your policy handy in case one of our by-law officers asks for it.
Please note: If a customer or visitor does not wear a face covering you can ask them to put one on or leave.
Resources
Questions? Please contact Service Caledon at 905-584-2272.
Resources to prevent COVID-19 in the workplace
Find sector-specific guidelines and posters to help protect workers, customers and the general public from coronavirus (COVID-19) in Ontario.
Guidelines
Check out these guidelines to help protect your workers and your customers. Also, read these frequently asked questions or call the Stop the Spread Business Information Line at 1-888-444-3659.
Do you have a safety plan?
Business Reopening Toolkits
The Region of Peel provides various posters for display in public areas, workplace exposure information and sector-specific toolkits.
Personal Protective Equipment (PPE)
Find a PPE supplier here:
Fire Safety for your business
Whether you're re-opening your business or establishment, or have been open for some time, please keep these fire safety guidelines in mind.
---
Sector Specific Guidelines
Food / Restaurants
Tourism
Agriculture
Business Reopening and Recovery: A webinar with Peel Public Health
Dr. Lawrence Loh answers your questions about business reopening (July 10, 2020).

Assistance for Business
Government of Canada
The Government of Canada has announced special support for businesses affected by COVID-19.
Government of Ontario
The Government of Ontario launched a webpage providing information and advice to help business navigate the economy during COVID-19.
Commercial Rent Assistance
Provide forgivable loans to eligible commercial property owners experiencing potential rent shortfalls because their small business tenants have been heavily impacted by the COVID-19 crisis. Application details to be released in the near future. Portal opened May 25.
Business Opportunity
Government of Canada
The Government of Canada is asking suppliers about their ability to provide products and services.
Government of Ontario
Learn more about how your business or organization can help fight coronoavirus.
News and Information
Government of Canada
Government of Ontario
Region of Peel Public Health
Town of Caledon
Town of Caledon (caledon.ca/news)
World Health Organization
Webinars and Training
Free online webinars and training modules dealing with COVID-19 and other topics: caledon.ca/businessevents.
Resources
Canadian Federation of Independent Business (CFIB)
Canadian Chamber of Commerce
Business Development Bank of Canada (BDC)
Export Development Canada (EDC)
Workplace Safety and Prevention Services
Canadian Mental Health Association