50 Ann Street
The Town has received proposed Draft Plan of Condominium application. No new buildings or structures are being proposed as part of this application. The draft plan of condominium application is to change the ownership structure of the property.
Current Status
Property Description
The subject land is located at 50 Ann Street, north of Sterne Street and west of Ann Street.
Town File Number(s): 21CDM-20001C
Project Name: Brookfield Residential (Ontario) Bolton Limited
Location: 50 Ann Street, Ward 6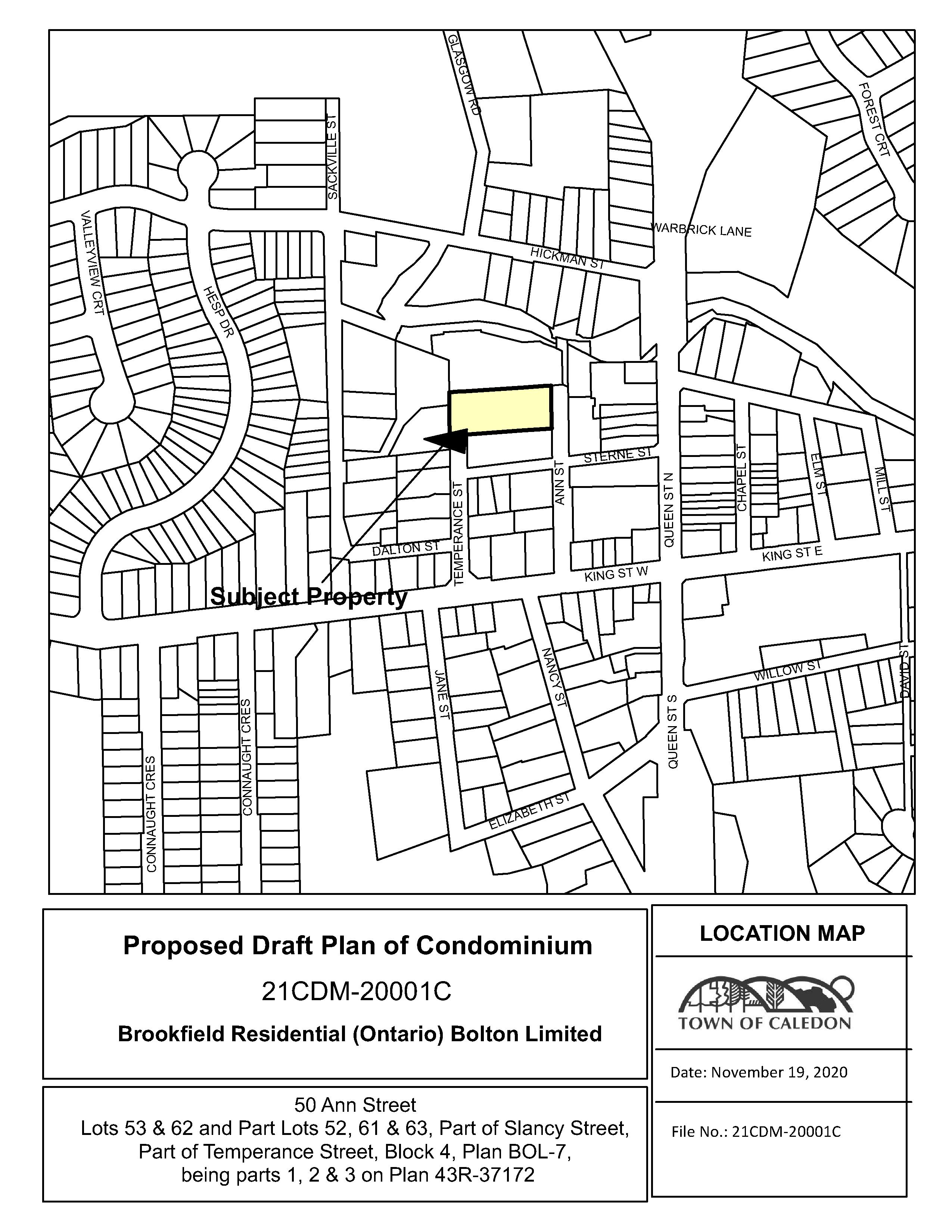 Draft Plan of Condominium
The proposed development proposes to establish a standard plan of condominium on the subject lands for the existing 5 storey, 74 unit (including one guest unit) residential condominium building. The condominium will be comprised of residential units, parking units, storage units, a guest unit and combined parking/storage units.
Updated and notices
Lead Planner
Adam Wendland, Senior Planner
Development and Design
905.584.2272 x. 4024
adam.wendland@caledon.ca
Additional Resources
For more information about this matter, or to provide comments, feedback or ask questions, please contact the Lead Planner at Town Hall from Monday to Friday, 8:30 a.m. to 4:30 p.m.