Stay firesafe in your backyard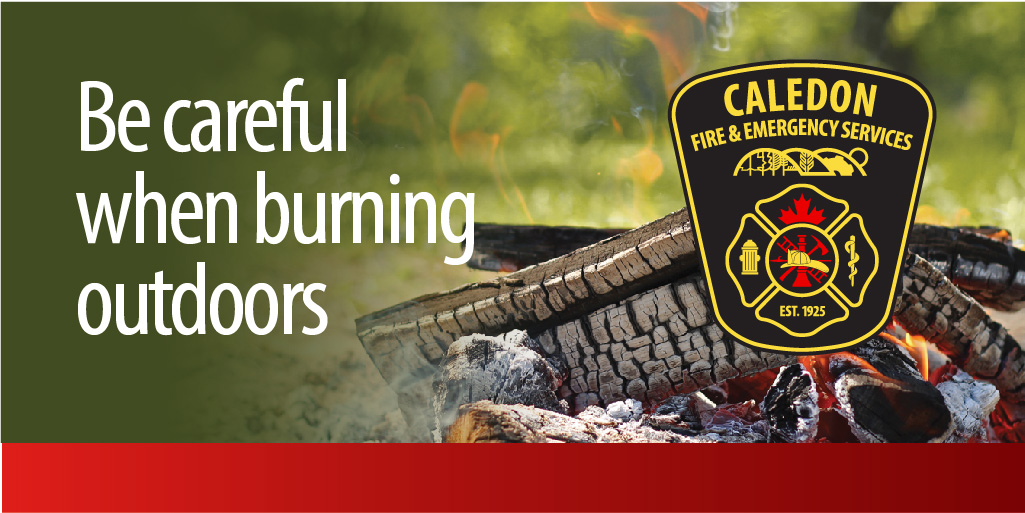 Caledon Fire & Emergency Services is urging all residents to use caution when lighting an outdoor fire or using ethanol-fueled fire pots in backyards this summer to help prevent open-air fires.
"Time spent at home or in the backyard can be fun but protecting the health and safety of your family should always be the main priority," said Fire Chief Darryl Bailey. "The number of open-air fire incidents throughout the Town has increased. I'm asking all residents to please be careful and keep in mind some very important fire safety tips to help ensure you and your family are safe when enjoying your time together at home."
When lighting a fire pit or a fire pot in your backyard, these safety reminders can help keep your family safe and prevent severe burns.
Lighting a Fire
Think twice about pouring gasoline, or other flammable liquid onto a fire pit. The flame follows the vapours back to the can and the person holding it can be badly burned.
With a variety of outdoor fireplace options, shapes and sizes, consider ones with mesh on all four sides, re-fuel safely and please keep kids a safe distance away from open flames.
Use of Ethanol-fueled fire pots
Be careful when re-fueling ethanol-fueled fire pots. A fire hazard called flame-jetting can occur as fuel vapours can ignite when re-fueling as you cannot see the flame entirely.
A burn permit is required for any recreational, open-air or agricultural burning. Learn more about burn permits and fire safety: caledon.ca/fire.
-30-
Media Contact:
Town of Caledon | Strategic Initiatives | Communications
905.584.2272 | communications@caledon.ca | www.caledon.ca | @YourCaledon