Southfields Community Centre Opening Soon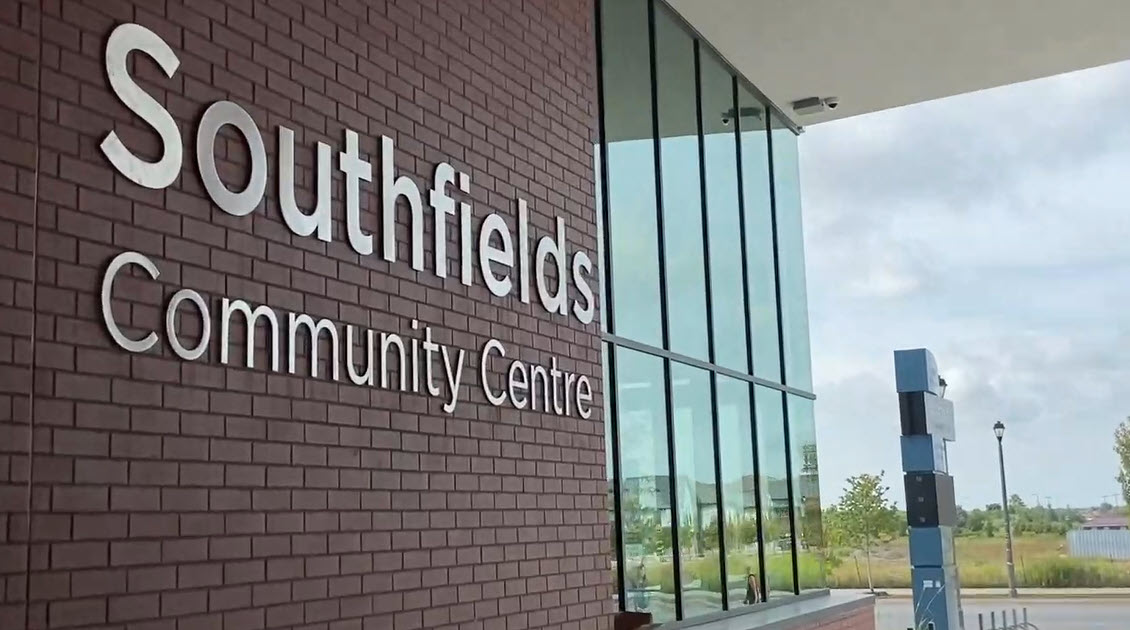 The Town of Caledon is pleased to announce that the Southfields Community Centre is now complete and will be opening September 21 for select services and programs.
"I'm excited that our newest community centre, in Southfields is opening soon," said Mayor Allan Thompson. "This new community centre will not only provide traditional recreation opportunities but also service as a unique hub to help meet the broader social needs of the community."
Due to the COVID-19 pandemic, the Southfields Community Centre will be opening for a limited number of programs and service. Starting September 21 residents will be able to register for swimming, aquafitness and the fitness room – by appointment only. Log into your recreation account or create a new one. Residents will also be able to enjoy the variety of amenities such as:
The town's first two-tank swimming pool
Fitness centre and aerobics studio
Multi-purpose space
Youth and senior's dedicated rooms
Community Partners
Southfields Community Centre will be home to several organizations, all located in the community hub space. These include:
Bright Scholars Montessori Caledon
Punjabi Community Health Services
Caledon Public Library
OPP
Caledon Community Services
Caledon Parent-Child Centre / EarlyON Centre
Online Tour
To celebrate the completion of the facility, Mayor Allan Thompson, Council, community partners, and special guests gathered for a ribbon cutting ceremony earlier today. Due to physical distancing measures, this was a closed event. However, residents can get a sneak peek of the facility with a virtual tour and photos: caledon.ca/majorprojects.
Learn more about various recreation programs and services that are available: caledon.ca/recreation.
Electric Vehicle Charging Stations
Provincial and Regional partners were also on hand to officially open eight new electric vehicle (EV) charging stations open to the public.
The EV charging stations were made possible through a grant by the Natural Resources Canada's (NRCan's) Zero Emission Vehicle Infrastructure Program (ZEVIP), secured by Peel Climate Change Partnership - made of the Region of Peel, City of Brampton, Town of Caledon, City of Mississauga, Toronto and Region Conservation Authority (TRCA) and Credit Valley Conservation (CVC). The NRCan grant provided $207,000 in total for distribution across the partner organizations to install 43 electric vehicle charging stations across 11 region, municipal, and conservation authority owned sites by December 31, 2021.
– 30 –
Media Contact:
Strategic Initiatives | Communications
905.584.2272 x.4108 | communications@caledon.ca