Select Town services and facilities beginning to reopen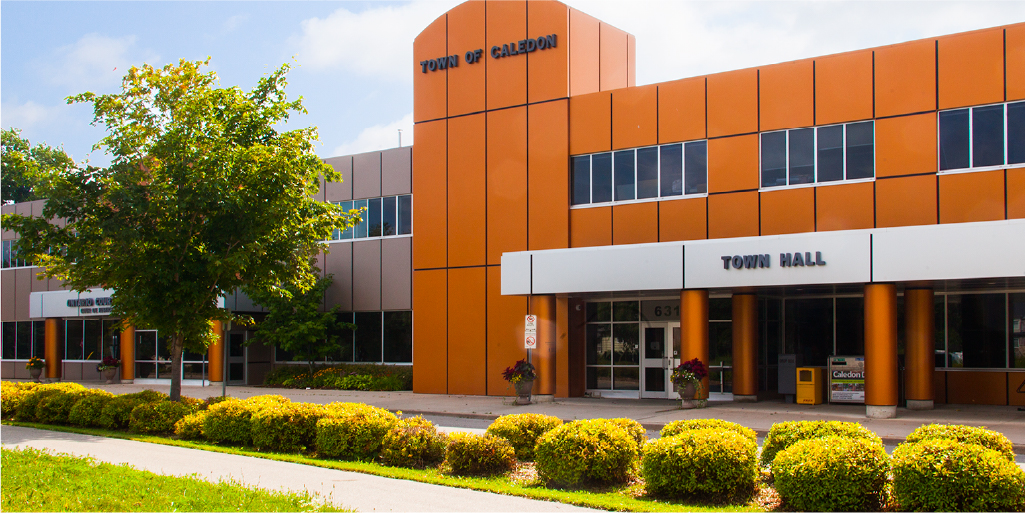 In an ongoing effort to help Caledon residents and businesses access the services they need in a safe manner, the Town of Caledon is announcing the following service updates:
Town Hall and the Animal Shelter will reopen on June 29, 2020, to offer in-person services by appointment only.
Online registration for a modified summer camp program will also begin on June 29, 2020.
Select splash pads will begin to reopen as of June 26, 2020.
"Staff and Council have been working hard over the last number of months to provide services by phone or online," said Mayor Allan Thompson. "In the spirit of serving our community, we are reopening facilities with a phased approach, starting with a modified schedule so that the community can start visiting Town Hall and the Animal Shelter again. We are taking every precaution that we can to ensure the health and safety of staff and residents."
Town Hall and Animal Shelter Schedule
Anyone wishing to visit Town Hall or the Animal Shelter must make an appointment, starting June 25, 2020. In-person services will be offered on a scheduled basis with the option to choose an appointment date and time (9 a.m. – 4 p.m.). A maximum of two people per booked appointment will be permitted.
Table: Schedule of in-person services
| | | | | | |
| --- | --- | --- | --- | --- | --- |
| | Monday | Tuesday | Wednesday | Thursday | Friday |
| Animal Shelter* | X | X | X | X | X |
| Building Services | X | | X | | |
| By-law complaints | X | X | X | X | X |
| Marriage licenses** | | X | | X | |
| Planning and Development | X | | X | | |
| Taxes | X | X | X | X | X |
* The Animal shelter is located at 12889 Coleraine Drive (map).
**Marriage licenses are for Caledon residents only at this time.
Safety Measures
Town staff will continue to serve the needs of residents and ensure that health and safety is a top priority. A number of precautions are being implemented:
Appointment-based visits for all members of the public
Greeters at Town Hall entrance – screening questions will be asked
Directional and physical distancing signage at Town Hall
Hand sanitization stations and health and safety reminders throughout Town Hall

Non-medical masks worn by staff
Visitors are strongly advised to practice the following safety measures at all times:
Wear a non-medical mask when visiting Town Hall
Practice physical distancing from other visitors, and Town staff (whether in Town Hall or out in the community) – 6 feet (2 metres apart)
Wash your hands frequently and avoid touching your face
If you feel sick or have any COVID-19 symptoms cancel your appointment and visit Peel Public Health for more information
Summer Camp
Online registration for a modified summer camp will begin on June 29, 2020, with the first week of 'Camp Caledon' starting July 20, 2020. It will run for seven weeks, until September 4, 2020 at the Caledon Centre for Recreation and Wellness, Albion Bolton Community Centre and Mayfield Recreation Complex. Several health and safety measures will be in place to protect campers and staff.
Camp is intended for children ages 4 to 12, and from 8:45 a.m. to 5:15 p.m. for Caledon residents. Full details are available online at caledon.ca/camp.
Splash Pads
Splash pads in Caledon East Park and RJA Potts Memorial Park will re-open on June 26, 2020. Due to recent repairs and maintenance needed, additional splash pads will open soon. View all splash pads
Updates
The Town will continue to review facilities and services that have been suspended due to COVID-19. Additional services will become available as provincial guidelines can be implemented to help protect public health.
- 30 –
Media Contact:
Strategic Initiatives | Communications
905.584.2272 x.4108 | communications@caledon.ca