Road Rehabilitations on Various Roads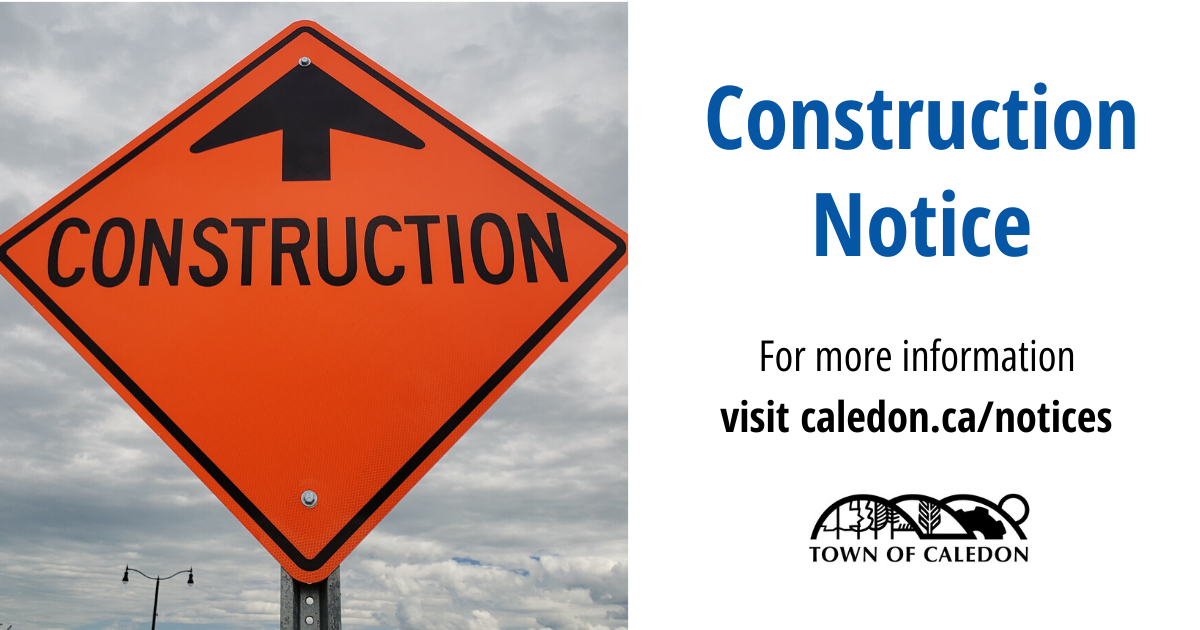 Various roads in Caledon will undergo road rehabilitation which includes, but not limited to new pavement, driveway culvert replacement, driveway culvert flush, guardrail replacement, road cross culvert replacement, and more.
Only local traffic will be permitted during construction. Access for school buses, emergency services, mail, and waste disposal vehicles will be maintained.
EXPECTED START: September 13 | EXPECTED END: October 8
Roads include:
Stay up-to-date