Profile: River Ridge Cafe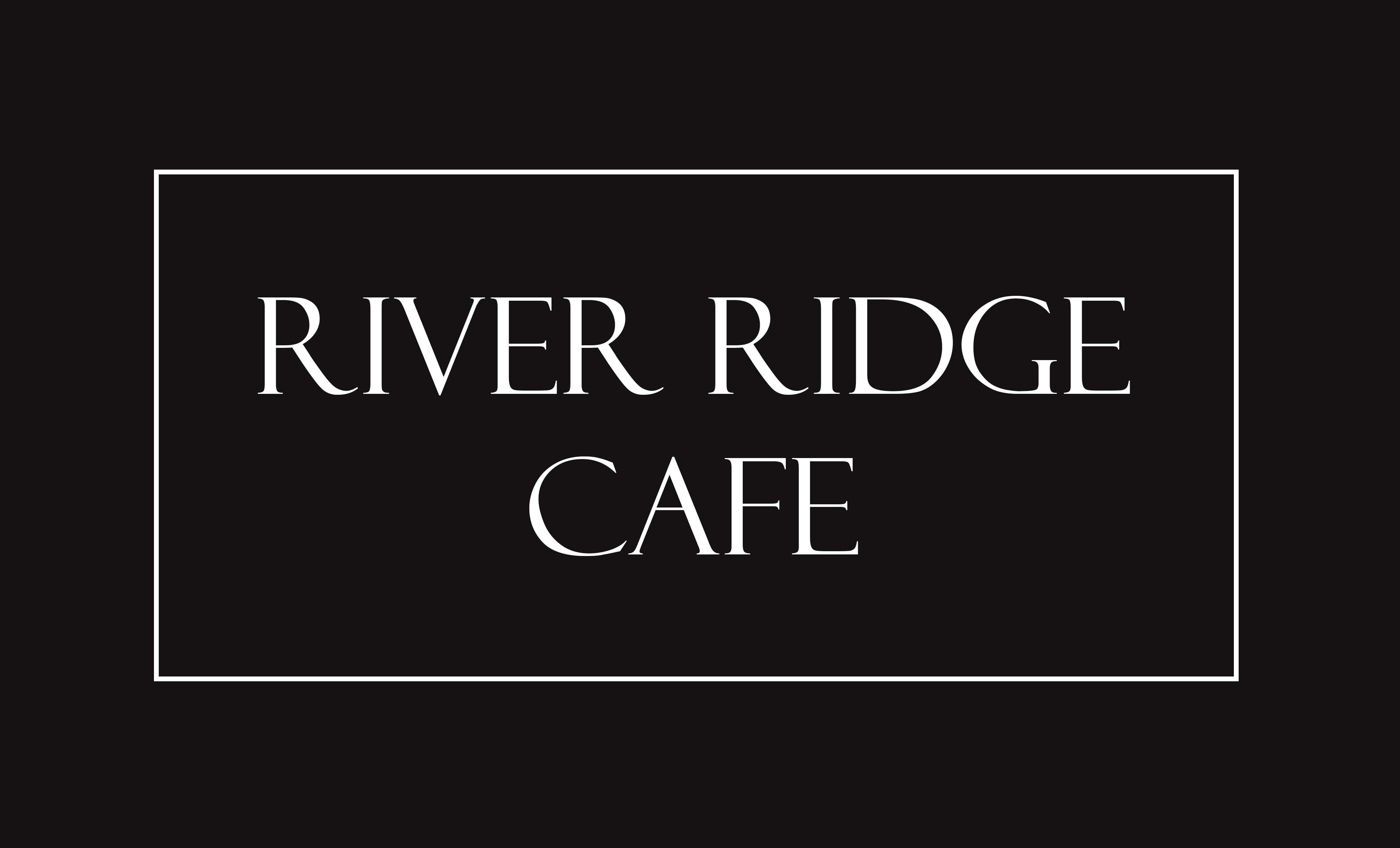 River Ridge Café is a quaint little "coffee, made-from-scratch baking, full menu, pizza" kind of a place. It opened in Palgrave just before the pandemic. We asked owner, Meaghan Varrall, to tell us about the business and getting through these challenging times.
Tell us about River Ridge Cafe.
River Ridge Café is located in the heart of Palgrave. We opened on February 1, 2020 - right before the pandemic!
I have always wanted to own a small restaurant of my own. I have a passion for baking and cooking. It's a risky business. Most restaurants don't survive more than five years, so it made sense to start with a small space and a great tasting simple menu.
With the support of my parents, Brenda and Norman Varrall, family, and my other half, Mike, we were able to get the café up and running within a couple months of signing our lease.
Lots of teamwork, time, and patience was needed to get things the way I envisioned them.
At the café we offer sandwiches, wraps, a few breakfast options, pizza, tea and coffee as well as cold beverages. We also have a variety of baked goods, cheesecakes, and ice cream (seasonal) available and by January we'll have our espresso machine up and running so we can offer delicious espressos, lattes, cappuccinos and more.
We also have catering. People can choose their favorite menu items or if they want something special, we can source the ingredients and make just about anything – just let us know a week in advance.
In our small retail section, we sell coffee, preserves, maple syrup, and even Organic Soy Candles. Everything here is local. Coffee is freshly ground to order and roasted and packaged locally – it's also Fairtrade!! The maple syrup and preserves are made locally, and our vegan hand poured candles are made in Dufferin County.
How has the COVID-19 pandemic affected your business?
Covid-19 definitely posed some challenges. By mid-March cafés and restaurants were restricted to take out only.
Being such a new business, we were not totally set up for take-out only, we didn't have online payments or ordering etc. With everyone playing it safe we also had a severe decrease in business, sometimes only one customer a day.
We made the difficult decision to temporarily close until the storm passed.
By the end of June, realizing that this "storm" was not passing, we needed to get back open - bills don't stop because your closed! We re-opened on June 26th, 2020.
When we re-opened, things were great! Although we had take-out only without the option of online payment or ordering, guests were still coming in and ordering.
Mike had helped me get the cafe up and running as well as being here for support and extra help when we opened in February, but by the time we re-opened, Mike was working elsewhere which left me running the cafe. It was a lot!
We eventually hired Chantelle - who is AMAZING! We couldn't be more thankful for her work here. We need more help, however given the uncertainty Covid-19 brings, we are making things work until we have a clearer forecast of the future.
Safety is so important to us. We are very careful to keep everything sanitized and follow all guidelines set out by Peel Public Health (and more) – and if you happen to forget your mask in your car when you're coming in to get your order, we have you covered. We always have extra masks!
How are you operating now, did you have to change how you were conducting business?
We expanded our hours and are now open every day of the week. Sunday through Wednesdays we are open 9:00am - 5:00pm and we extended our hours Thursday through Saturday to 9:00am - 9:00pm to help with those weeknight meals!
We'll re-visit our hours once our espresso machine is up and running to catch the early birds, and in the summertime we'll open later throughout the week for scoops as well as our full menu and pizza.
We have yet to set up online ordering and payment, but we are looking into it as well doing delivery. We encourage people to call ahead to place an order to maximize social distancing and we are happy to bring an order out to a customer's car if they are paying with cash.
We are being very flexible with ordering and try to make all guests feel comfortable and safe.
What are your favourite things on the menu?
We have a lot of great things on our menu and it is all popular.
Our chicken club sandwich and chicken Caesar wrap are #1 sellers.
Our pizza is very tasty! Palgravians LOVE IT! We encourage guests to inquire about toppings they may want - we are very flexible and can do anything in this kitchen - except deep fry ... nothing is deep fried here!
The reuben is pretty awesome and our peameal on a bun is delicious and served on a locally-made fresh kaiser.
Our soups are made from scratch and always served with a butter scone also made in house and our beef chili is simmered to perfection!
Thursday to Sundays Chantelle always does a special too.
In the summer we incorporate local veggies from the River Ridge Farm which is down the road. The farm has a market stand, fresh veggies are picked to order, and they have pumpkins in the fall.
We are so lucky to have easy access to fresh veggies and use them in muffins, soups, our specials and our specialty salads, like the famous beet salad which was DELICIOUS - guests still request it to this day.
We sell and use local dairy, Sheldon Creek, in our baking and cooking.
Have you experienced any act of kindness during the pandemic that stands out?
Fosters Financial donated a purchase which was then given out to the local fire station in Palgrave. The first responders work so hard, especially during the pandemic, and I think they deserve the recognition.
For four Sundays the fire hall received 8 breakfast sandwiches and 8 beverages. Over the course of the four Sundays ensured the entire firefighter crew -- working or completing fire training -- received a breakfast and a drink - as well as a dessert (because, why not).
It was great to do that for them and it was thanks to the generous donation from Fosters Financial.
The locals continue to be super supportive! We are very grateful for everyone in Legacy Pines, especially Ian Kittle. Ian is quick to share posts on social media as well as spread the word about anything interesting happening at the cafe and he and his family are always willing to help out.
We're so thankful for the locals sharing our posts, leaving reviews about the experience or any menu item they have tried. It makes a difference. We continue to see new faces weekly in the cafe.
River Ridge Café is located at 17220 Regional Road 50, Caledon, ON | https://facebook.com/RiverRidgeCafe