Profile: Core Solutions Physiotherapy and Wellness Clinic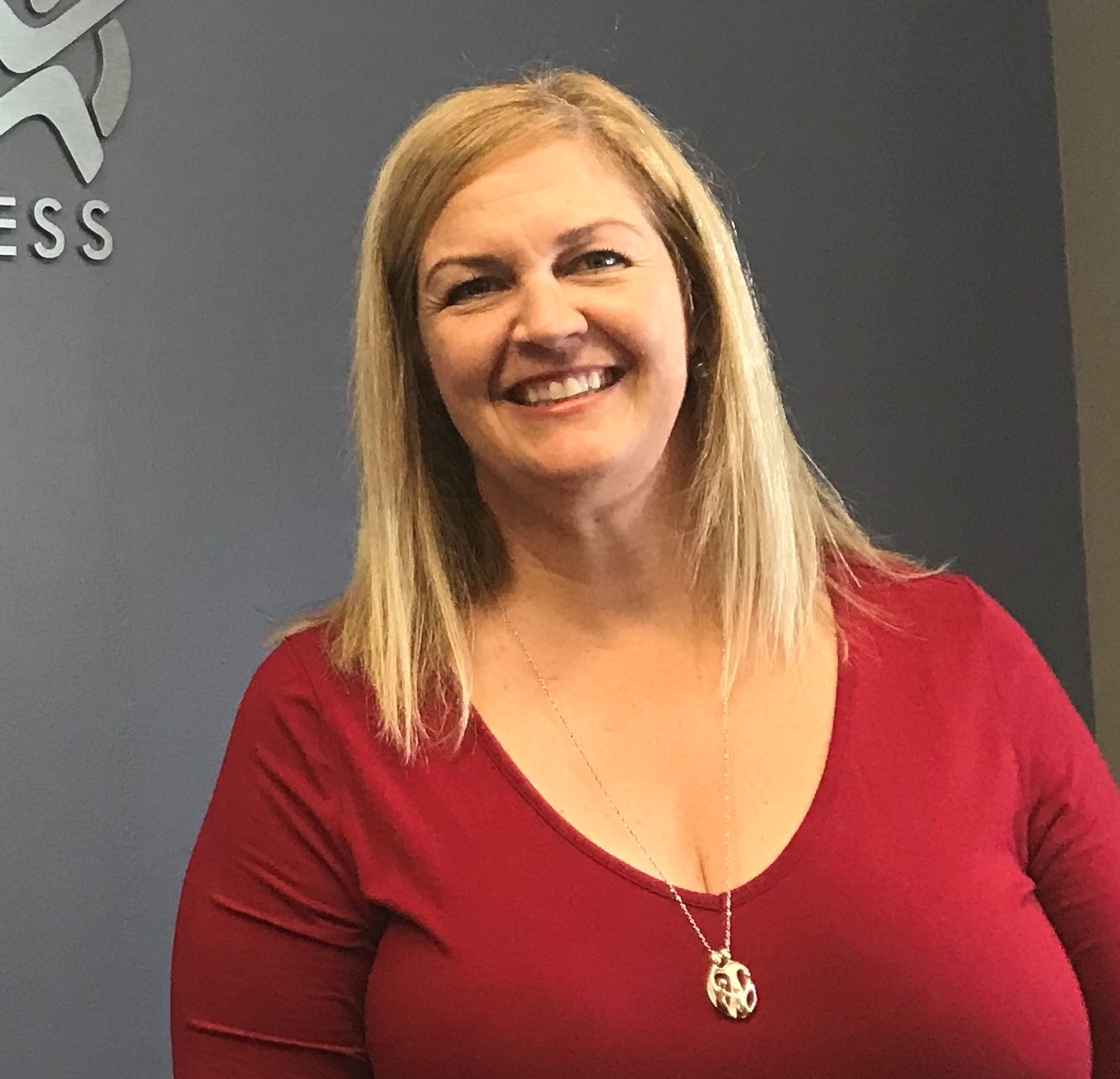 Core Solutions is a full-service therapy clinic in Caledon East started by friends and colleagues Andrea Prieur, Mike Boni and James De Santo- we sat down with Andrea to discuss her career path and business journey.
Tell us about the business.
We are a full-service therapy needs clinic. We offer physiotherapy, massage, acupuncture, athletic therapy — the major therapies that are in demand by regular people. We have dabbled in other things, but our core services focus on hands-on, one-on-one treatment by a therapist.
I have two partners, Mike Boni and James De Santo. We all graduated from Athletic Therapy at York University. Mike and James then went on to other post-grad courses and became physiotherapists as well.
We went to school together, worked together afterwards and then decided that we would open our own business. It's like a family business: our spouses and kids all know each other, we've even vacationed together.
We opened here in 2005 and have expanded to employ 10 or 11 staff. At this point we may have to look for new space!
We try to accommodate staff when we hire. We try to work with what is best for each therapist.
Many experienced therapists work at more than one clinic as they are in high demand. A lot of clinics hire new grads with good skills but in the world of therapy hands-on skills are honed through post-graduate training. So that's what we look for when hiring a new therapist.
We also have a clinic in Schomberg which we opened in 2011. We've expanded there into a new larger space. We've gone from 1,100 to 1,500 sq ft, with nine staff.
Our claim to fame — if you ask our clients — is the personalized one-on-one care with hands-on manual therapy.
What brought you to Caledon to start the business?
We were originally set up in Brampton. I remember coming out and scouting the area. We had done market research and knew it was an underserviced area with regard to therapy services. People from here were going to Orangeville or Brampton for services so we knew the demand was here.
One of the first people I went to see was Mayor Morrison. We talked to her and Town staff about whether there was a demand for these type of services.
We were put in touch with Economic Development and introduced to everyone. They also touched base with us along the way until we got into this space. It was very helpful.
By the time we opened the clinic, my partners and I were all married and starting families of our own and I had already purchased a home in Caledon East.
When the clinic first opened, the three partners were the only therapists working.
We grew quickly; we brought in more therapists and offered more hours of availability.
The response from the community was overwhelming and we still have loyal clients that have returned again and again since the beginning.
With partners how do you decide who does what and do you split your time between clinics?
Yes, we all spend time with various aspects of both clinics. We have rotated the roles over the years but have now gotten to a point of splitting the responsibilities to be able to do what we like and focus where our strengths are.
We do rely on our great staff.
From our friendly front office staff, to our therapists and even our high school volunteers: they make the clinic what it is.
What about you, has this always been your career path?
I grew up in Peterborough, did my undergrad at University of Ottawa, which is also where I met my husband, and then I went on to complete a certificate program at York University.
I always knew I wanted to do athletic therapy.
Athletic therapy as a profession is less heard of.
It is a small community of health professionals with just over 1,900 Certified Athletic Therapists in Canada.
Everyone defaults to say I'm a physiotherapist, and while yes, we do similar work, they are two totally different fields of training.
Athletic therapists are trained in advanced emergency care. I used to do a lot of local high school sports coverage – football, rugby, different things like that — it was a great way to reach out but also a service we could offer the local area.
I knew at one point early on that I wanted to own and operate a business and was fortunate enough to hook up with some like-minded people. And we went for it!
Mike and James went to York University with me. We have been friends since working together in Brampton at another clinic. That is where our partnership started.
Our families get together often to see their "Core Cousins" and we have been told our business looks more like a family business than a partnership.
Each of us have chosen to work elsewhere which I think has brought a lot of services and applications back to our clinic.
James is a co-owner of multiple clinics working at different locations and is a highly touted hockey coach that we don't see from August-June.
Mike is full-time Faculty at York University in the School of Kinesiology and is part-owner in a number of other clinics.
I have been at York University for the last year running the Varsity Sport Injury clinic.
You have worked with high-level athletes for a long time, tell us about that – how does an opportunity like that come up?
In the world of therapy on the sports side there are two ways to be able to travel and work with high performance teams: you either apply through your association and you're picked from a small pool there, you work as part of a dedicated core medical volunteers group; or, you are picked as part National Sport Organization (NSO) to be their dedicated sport therapist.
I've been fortunate to work as both. Past experiences in high performance sport, post-graduate course work, and simple volunteering within my associations have allowed me to apply and be chosen for these type of positions.
I've done two Olympics, four PanAms, Commonwealth Games, Canada Games, and Ontario Games to name a few.
At the Games our therapy team is made up of professionals from across the country, and while we're there we get to mingle with people from around the world. It's an amazing learning opportunity.
It's a sacrifice, up to a month away from home, but we volunteer because it's a sense of national pride, it's exciting, you just want to be part of it. I also get to bring back what I've learned and utilize it on our local weekend warriors.
The application just came out for Tokyo, so of course, I have applied for the 2020 Olympics.
What do you like about living and having a business in a small village?
It is great for my family here and we enjoy giving back. We sponsor local events and teams. We get involved in the community.
And, in this building, there is a great mix of health/medical groups, it's a good intermingling for meeting health needs. The foot clinic, eye clinic, doctors and pharmacist we all support each other.
We've worked together to share space at Caledon Day, we've done a combined newsletter, and done some advertising together.
What piece of business advice would you give to new small business owners?
Build your network, not only for your business but to build your own skill set.
Understand all aspects of your business but then hire others that have expertise to take care of certain things – like an accountant – it's worth the money to use professionals to do what they are the expert in, then continue to hone your skills to share with your clients.
Core Solutions is located at 15955 Airport Rd Ste 101, Caledon | 905-584-6747 www.coresolutionsphysiotherapy.com