Town of Caledon supports "National Day of Mourning"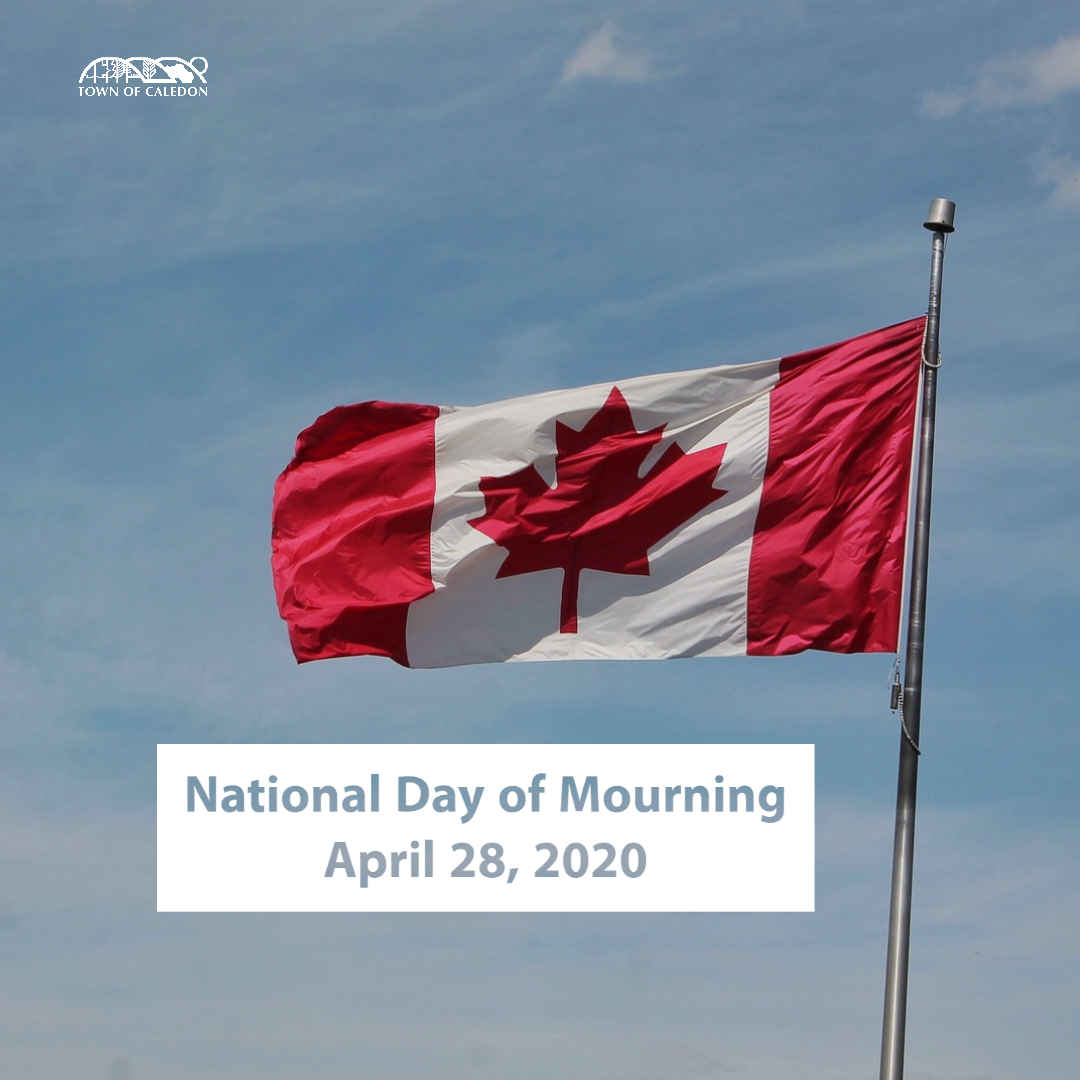 In honour of the National Day of Mourning, the Town of Caledon Council and staff invite the public to pause and observe a moment of silence at 11:00 a.m. on Tuesday, April 28, 2020.
This important observance commemorates workers who have been killed, injured or suffered illness due to workplace related hazards and occupational exposures. Flags at the Town of Caledon will be lowered to half-mast to pay respect to those workers, their families and friends that have been affected by these workplace incidents.
"On the Day of Mourning we remember and honour workers who have lost their lives or been injured in workplace accidents," said Mayor Allan Thompson. "This is also an opportunity to thank our health care heroes, essential service workers and first responders who continue to do their jobs in the face of enormous challenges. By renewing our commitment to creating safe workplaces, we envision a day when every worker in every community is safe."
The Town of Caledon maintains a strong focus on health and safety. Town employees and volunteers take part in comprehensive health and safety training prior to their first day of work or volunteering with the municipality. Programs are developed by the Town's Advisor, Health and Safety to address workplace hazards that are specific to employee and volunteer job functions. The Town's Health and Safety Program is guided, and reviewed regularly, by internal Joint Health and Safety Committees.
The date of April 28 was chosen in 1984, because on that day in 1914 Ontario proclaimed the first Workers Compensation Act in Canada. In February 1991, the Federal Parliament passed the "Workers Mourning Day Act" (Bill C-223). The National Day of Mourning is now recognized in 100 countries around the world.
- 30 –
Media Contact:
Strategic Initiatives | Communications
905.584.2272 x.4108 | communications@caledon.ca