Council Highlights (September 28, 2021)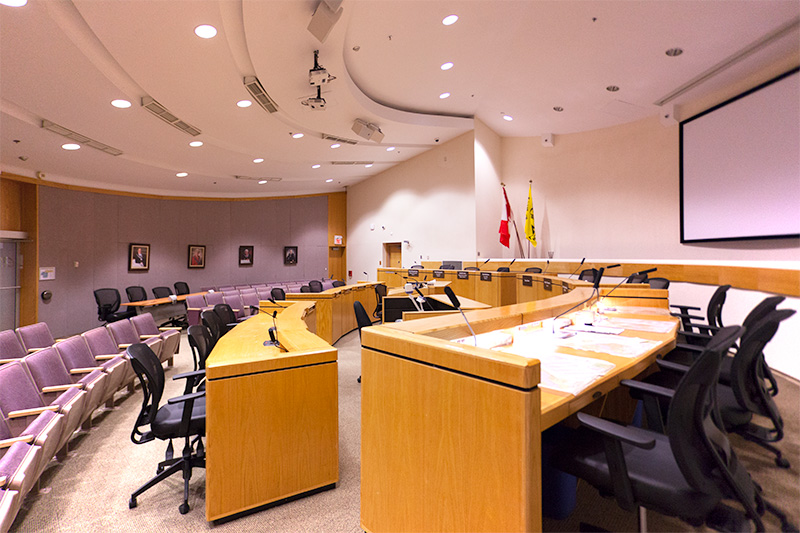 September 28, 2021 -- Council Highlights is a summary of major discussion items presented at Council meetings - circulated immediately following each meeting. You are encouraged to quote from and/or copy this information. Please refer to the minutes for an official record of the meeting.
Soccer Fees
Council passed a motion to waive $1,600 in fees for the Caledon Soccer Club for lights at the Caledon East soccer fields for the month of October.
Hallowe'en
Council heard a presentation from Rich Padulo, Founder of Treat Accessibility, an organization working to make the Hallowe'en more inclusive, and passed a motion to support and promote the initiative. Residents can order a lawn sign and learn more about the project at TreatAccessibly.com.
Chamber of Commerce
Council passed a motion to award the Caledon Chamber of Commerce $15,000 to fund the hiring of a part-time resource to help build the organization and develop a post-covid-19 "Recovery Business Plan." Learn more
Mask by-law
The Town voted to extend its mask by-law to March 31, 2022 based on a recommendation from the Peel Medical Officer of Health. The Region is seeing an increase in the incidence of COVID-19 in the community as a result of the fast-spreading Delta variant
Caledon GO Rail Line
The Town has been advocating for GO service to Caledon, with a station northwest of Bolton. Caroline Mulroney, the Minister of Transportation, responded to a letter from Mayor Allan Thompson, encouraging the Town to "continue to provide comments and input" on the MTO discussion paper, "Towards a Greater Golden Horseshoe Transportation Plan."
Traffic on Highway 10
Council received an update from staff about recent efforts to address traffic concerns at Highway 10 and Olde Base Line, including traffic calming measures, public education, and advocating for speed limit reductions.
Parking on Private Property
Council reviewed an application from Peel Housing Corporation to have five private parking enforcement officers for its seven properties. (Note: Since 2018, property owners can hire their own staff – so long as they are approved by the Town -- to enforce site-specific parking rules on their property.)
Parking in Scenic Areas
Council approved a change to its Traffic By-law so that officers from the Credit Valley Conservation Authority and the Ministry of the Environment, Conservation and Parks can enforce Town by-laws on roads surrounding the Cheltenham Badlands and the Forks of the Credit Provincial Park.
Highlights from General Committee (September 21)
That Council consider a 2022 target tax increase in the range of four per cent for the Town;
That the Town adopt a "Green Fleet Strategy" to reduce greenhouse gas emissions of equipment and vehicles;
That the Town observe National Truth and Reconciliation Day on September 30th by launching an educational campaign for staff;
That all frontline workers, who reside in Caledon, be selected and honoured as the 2021 Caledon Walk of Fame inductee.
View the full report.
Highlights from Planning and Development Committee (September 21)
That 18030 Centreville Creek Road be given a heritage designation.
That Council hold a workshop in the coming weeks to review more closely work being done on the Town's Official Plan.
That a presentation by West Caledon Aggregate Group be forwarded to the Region of Peel's Planning and Growth Management Committee.
View the full report.