Castlederg Sideroad Reconstruction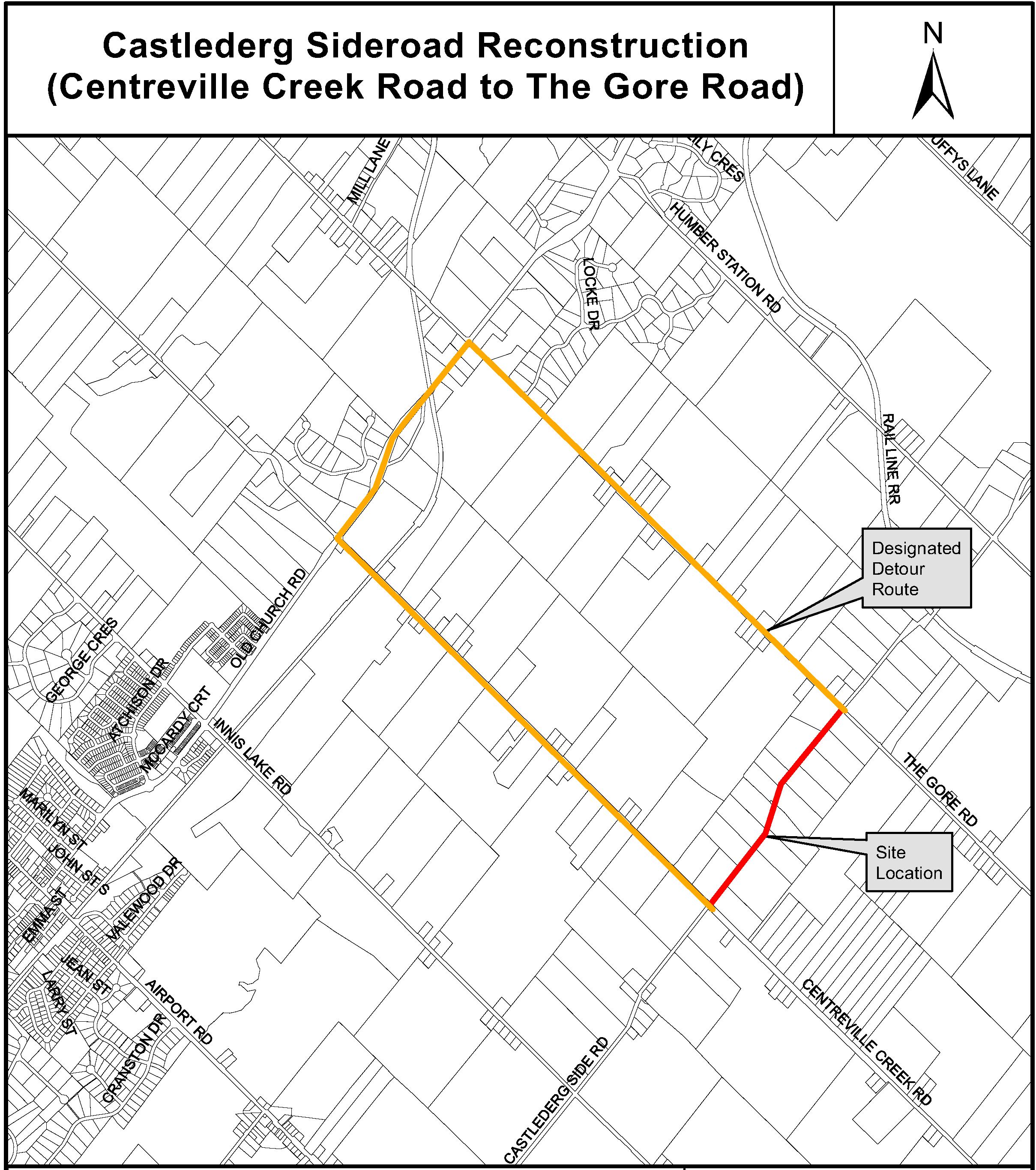 Reconstruction work will take place on Castlederg Sideroad, from Centreville Creek Road to The Gore Road.
July 6, 2020 (anticipated start date) - September 4, 2020 (anticipated end date)
Work includes road reconstruction, erosion and sediment control, placement of gravel and grading of shoulders, ditching, asphalt paving and traffic line painting, and more
Full road closure is anticipated. Designated detour route will be Centreville Creek Road, Old School Road and The Gore Road. Local access will be maintained.
Stay up-to-date