Caledon to launch online service innovations and new website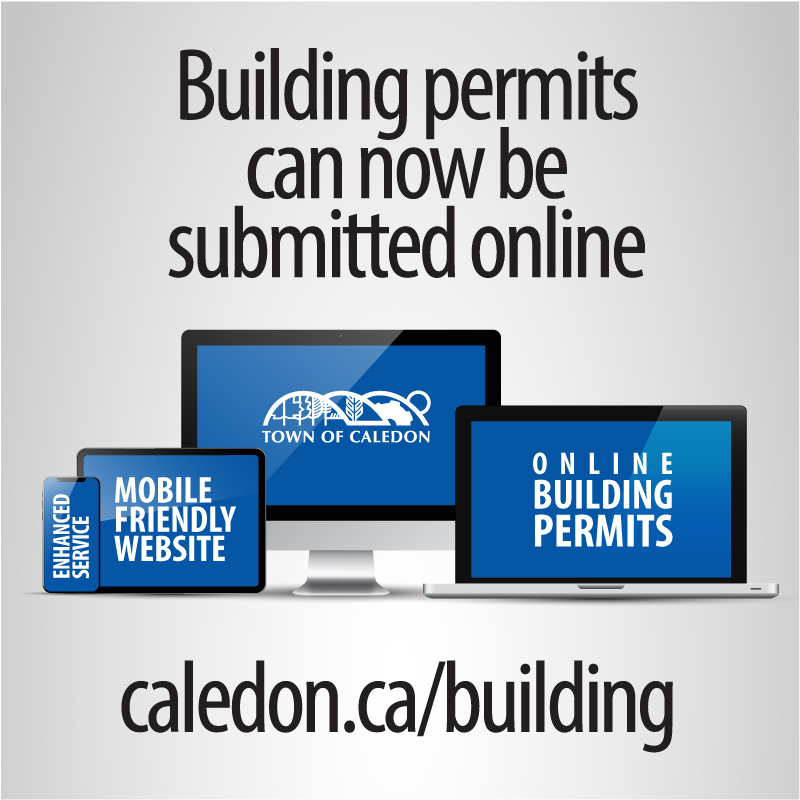 To improve customer service the Town of Caledon is launching a new mobile-friendly website and introducing new online services focused on the most popular services residents and businesses need.
"Because of COVID-19 we've had to close Town Hall and all our other facilities for public and staff safety," said Mayor Allan Thompson. "But the good news is that this has given us the opportunity to look at ways to improve the way we deliver services and find new ways to get things done."
These services will be available on a new streamlined version of the Town's website launching June 4. The new site has been redesigned to focus on key services most requested by residents and businesses. The site sports a new directory-style navigation and a mobile-friendly design with an enhanced search function.
"Staff have been working hard behind the scenes to create new service innovations," said Thompson. "I'm happy to announce that contractors and DIY homeowners can apply for residential building permits online and our new mobile-friendly website will help people find what they need more easily."
The Town is also streamlining the development application process by moving the development application process online. For example, builders, developers and homeowners can now request preliminary and pre-consultation meetings online to discuss their construction or development projects.
For construction projects where permits for temporary road closures, right-of-way occupancy or share-the-road requests are required, these permits will also be available online in the coming days.
"Construction is a hugely important economic engine for Caledon," said Mayor Thompson. "The changes introduced now during the busy spring/summer season will help ensure our builders can get their permits," said Thompson. "And we've made it much easier for people to contact our friendly Service Caledon staff if they need help."
The online building permit application is available now caledon.ca/building and the new website -- located at caledon.ca will be launching on June 4.
- 30 –
Media Contact:
Strategic Initiatives | Communications
905.584.2272 x.4108 | communications@caledon.ca