Caledon launches hybrid Council meetings to include virtual and in-person participation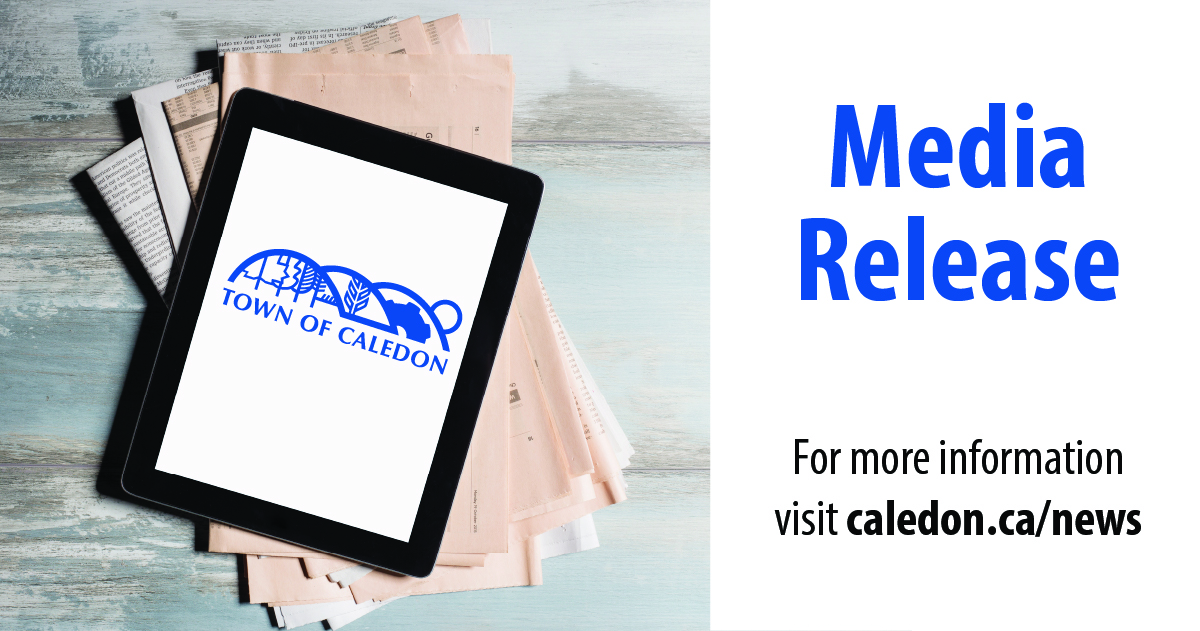 November 19, 2021 – Town of Caledon is launching a new hybrid model for Council and Committee meetings starting November 23 offering in-person and virtual participation options.
For those who wish to participate or observe virtually, the live streaming service will remain available through caledon.ca/agenda.
How to register
Those wishing to attend in person are invited to register in advance using an online form. They can also contact Council and Committee Services by phone at 905-584-2272 x. 2366, or by e-mail at agenda@caledon.ca. Please note: seating capacity is limited due to covid safety protocols.
Anyone attending in person must have proof of full vaccination against COVID-19 and government-issued identification. Participants must also successfully complete the required covid screening upon entry. Staff will be on hand to ensure visitors are able to enter, validate their covid requirements and find their way safely to the Council Chamber.
Please note: If a medical exemption applies to you, please contact us with any accommodation requests.
"While health and safety continue to be our top priority, we're pleased to be able to offer an in-person option now," said Mayor Allan Thompson. "My Council colleagues and I appreciate the importance of transparency, accountability and public input to the process, and providing both in-person and virtual options ensures that proceedings are accessible to as many people as possible."
Following public health guidance, the Council Chamber has been reconfigured significantly to allow for physical distancing. The audio-visual equipment has been upgraded to ensure a better viewing experience.
The new hybrid meeting model will start November 23, 2021 at 10 a.m. with a Special Council Meeting during which Council will be holding a workshop on the Official Plan Review (view the agenda).
"I'd like to thank the many staff who have put in long hours adapting our facilities and processes to ensure the public and Council are fully protected," said Acting Chief Administrative Officer Dan Labrecque. "As we make progress towards a return to "normal," our top priority continues to be the safety of the public, Town staff and members of Council."
For more information as well as a list of upcoming meetings, visit caledon.ca/agenda.
- 30 -
Media contact:
Stacey Abbott
Manager, Communications
905.584.2272 x. 4076 | stacey.abbott@caledon.ca
www.caledon.ca | @YourCaledon