Caledon Declares Significant Weather Event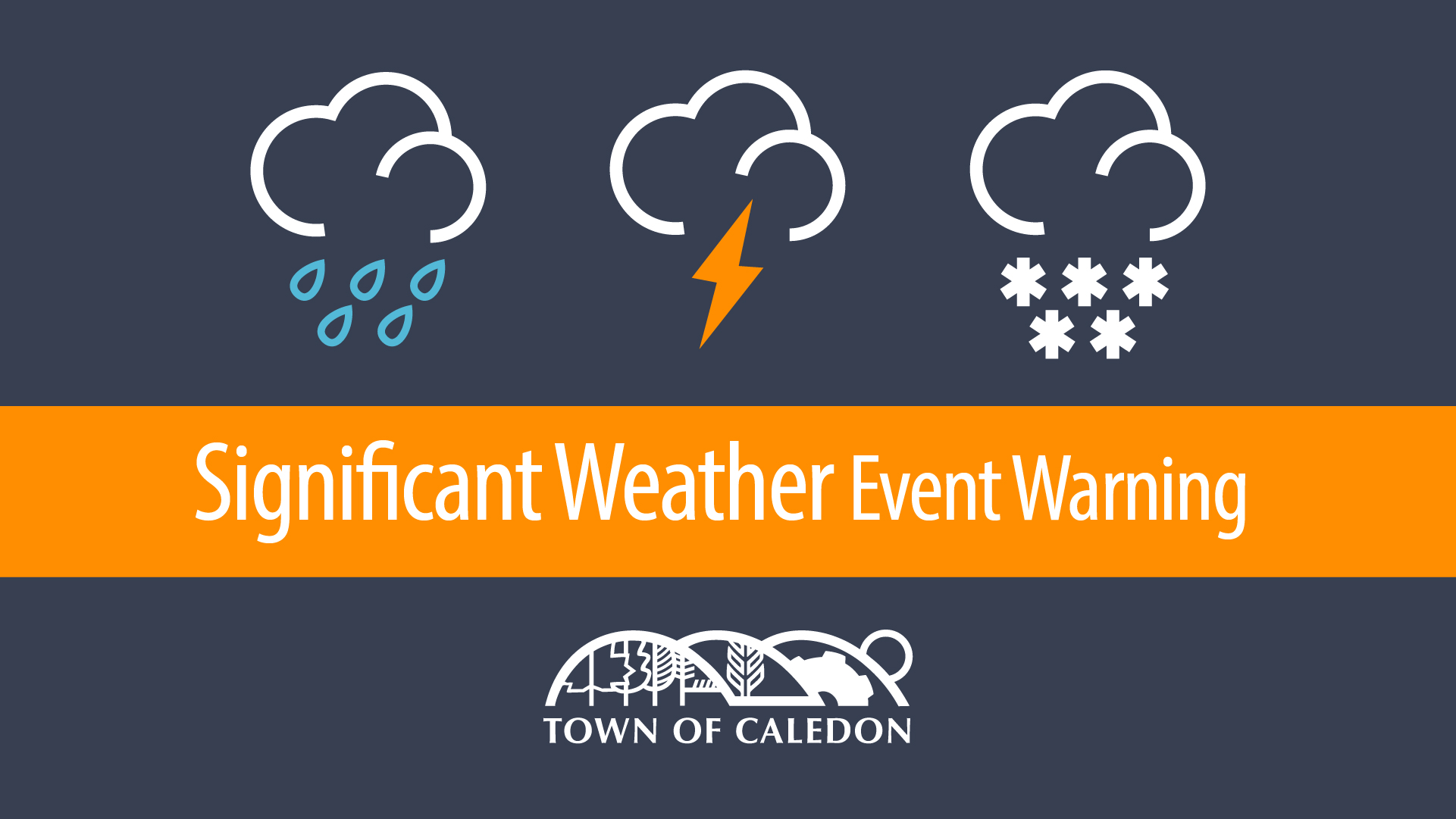 March 1, 2021 - The Town of Caledon is declaring a Significant Weather Event to take effect immediately.
This is due to an Environment Canada forecast of: winds of 40 km/h, expected to cause widespread reductions in visibility to 400 metres or less due to blowing snow, or blowing snow in combination with falling snow for at least 4 hours.
If you have to travel, please drive to conditions and be very careful walking on sidewalks.
For updates:
Contact
For any concerns about winter maintenance, please call:
Service Caledon
905.584.2272 x.7750
info@caledon.ca (M-F | 8:30am – 4:30pm)
For after-hours emergencies, call:
Region of Peel
1-800-563-7881
- 30 –
Catherine McLean
Director, Customer Service and Communications
905.584.2272 x. 4146 | catherine.mclean@caledon.ca