Caledon Council Work Plan sets priorities for 2018 - 2022 term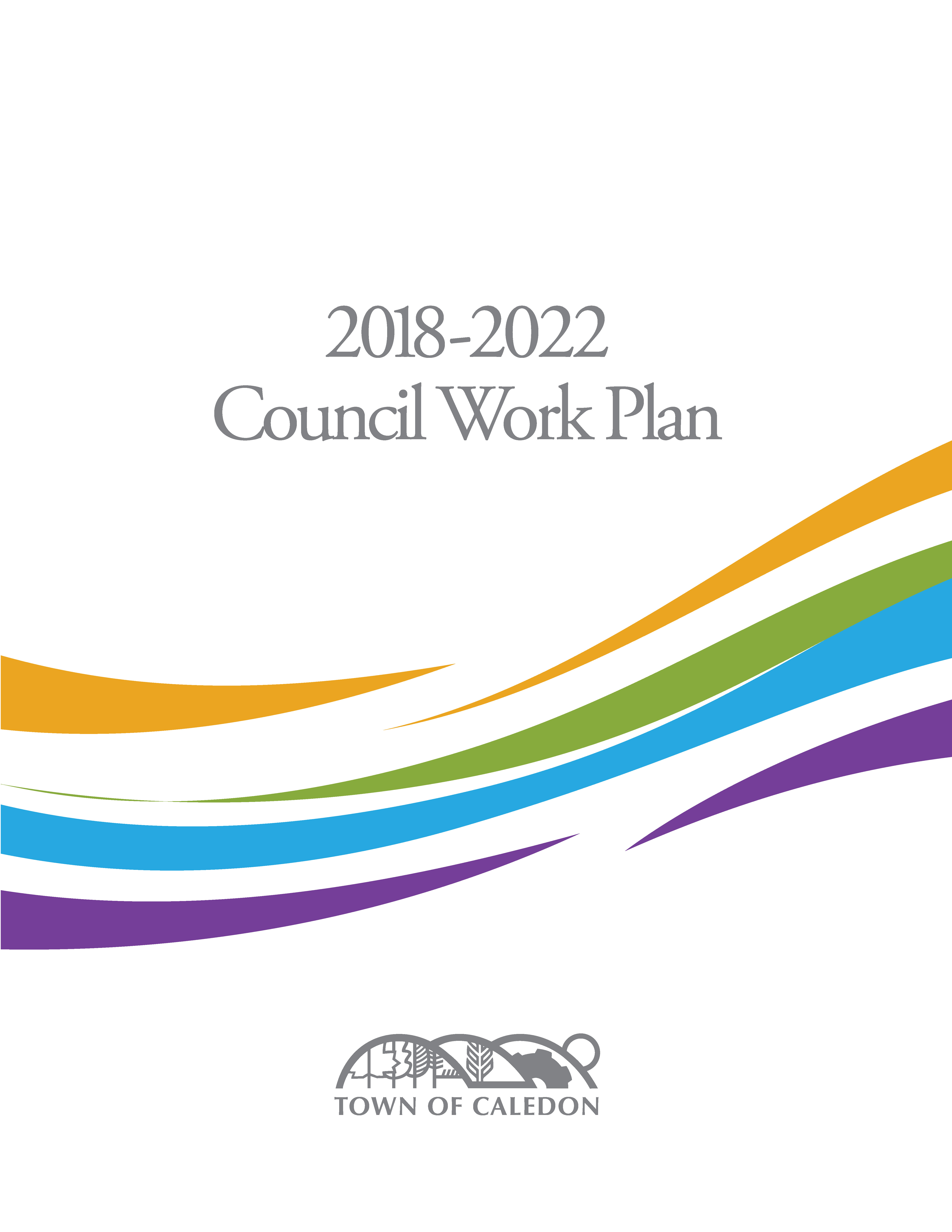 Caledon Council has approved its 2018 – 2022 Work Plan, which establishes key priorities reflecting community needs for the term of Council. These priorities will guide all aspects of municipal activities, policies and procedures, and budgets.
"I'm already incredibly proud of what Caledon has to offer," said Mayor Allan Thompson. "With this plan we're setting our sights even higher: to make Caledon one of the most liveable and sustainable rural/urban communities in Canada."
The Work Plan is the culmination of extensive public input, including an online survey and community consultations, as well as deliberation by Council.
The Plan is built upon four pillars:
Sustainable Growth
Connected Community
Improved Service Delivery, and
Good Governance
Each pillar includes a number of recommended priorities along with additional options that may be addressed subject to completion of the recommended priorities.
Moving forward, staff will now begin to develop implementation plans to bring the Council Work Plan to life. Staff will report back to Council on those projects that impact the Work Plan to demonstrate forward progress on Council's direction.
For more information about the Work Plan visit caledon.ca/workplan.
- 30 -
Media Contact:
Strategic Initiatives | Communications
905.584.2272 | communications@caledon.ca
Attachments