Caledon Chamber ushers in new era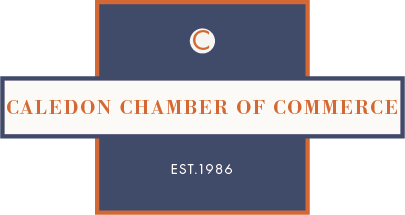 The Town of Caledon is extending congratulations to the Caledon Chamber of Commerce on the appointment of a new Board of Directors.
"On behalf of the Town I wish the new Board all success as they start this new chapter," said Mayor Allan Thompson. "The Chamber is an important voice for business in Caledon and we look forward to working with them to support our local business community."
The new Board, chaired by Anthony Caputo, was sworn in by Mayor Thompson at a virtual ceremony on January 11, 2021.
"Now more than ever our business community needs a strong, collective voice," said Mr. Caputo. "With the pandemic we obviously have some huge challenges in front of us, but the Town is an important partner for us and we look forward to working collaboratively with Mayor and Council."
Joining Mr. Caputo on the Board are Sarah Leslie (1st Vice President), Shannon Turnbull (2nd Vice President), Pam Davis (Treasurer), Jessica Laurenza (Secretary), and Members John Ruscetta and Tish Hansen.
In 2020 Caledon Council received correspondence from the Chamber inviting the Town to renew its collaboration and Council, in a motion moved by Ward 5 Area Councillor Tony Rosa, unanimously endorsed the effort to seek further dialogue with the Chamber.
For more information, visit the Caledon Chamber of Commerce at www.caledonchamberofcommerce.ca.
- 30 -
Media contact:
Catherine McLean
Director, Customer Service and Communications
905.584.2272 x. 4146 | catherine.mclean@caledon.ca
www.caledon.ca | @YourCaledon