Business Opening: UltraStor Caledon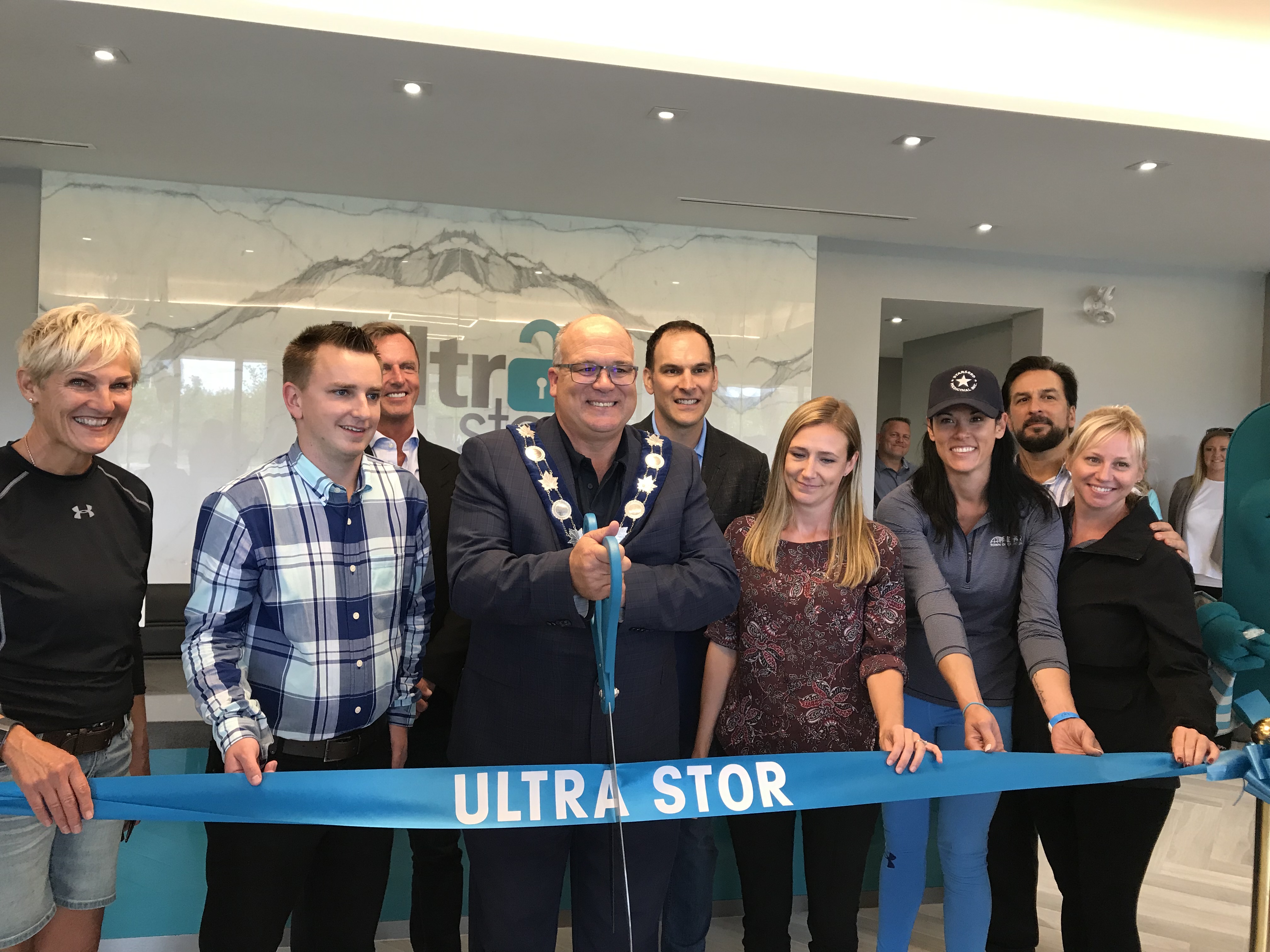 On September 14 Matt Buck, and family celebrated the opening of UltraStor Caledon a state-of-art self-storage facility in Mayfield West. We asked them to tell us about their business and why they chose Caledon to build this type of facility.
Tell us about your business.
Ultrastor's inaugural location was opened in Burlington in Aug 2016 and three years later we are proud and humbled to be opening our second facility in Caledon. Ultrastor is a family business, founded by Matt Buck with inspiration from his father Gord. The vision for UltraStor goes beyond a traditional storage facility, our modern, high-tech approach to storage becomes a platform for local entrepreneurs to store their stock and build their dream into a successful business. To encourage collaboration, our facility features includes an 18-person, state of the art boardroom and conference center. UltraStor currently employs a total of 5 full time employees, who share time between both our Burlington and Caledon locations.
Tell us about this site specifically, what is being offered?
UltraStor Caledon is a state-of-art self-storage facility operated by a professional, friendly, and experienced management team. We offer climate-controlled units in multiple sizes, including charging outlets and drive-up units for large boats, R/V's, and cars. Security and cleanliness are of top priority at Ultrastor, all units will be individually alarmed, with secure gate and key fob access for our customers. Our facility also includes a modern, well appointed boardroom which seats 18 people available for meeting rentals.
How and/or why did you get into the business?
As a family we had rented units for years and were left disappointed that we not able to find a self-storage facility that was convenient, clean, and safe. As our development company, Argo, works to create mixed-use communities across the GTA we became increasingly aware of the high demand for self-storage with very few facilities that offered the high-standard of service, safety, and cleanliness we would expect. We seek to be the premier solution for individual and business storage needs in the region. By utilizing the highest standards of design, and management we strive to offer services that deliver value, satisfaction and peace of mind to our customers.
Why did you choose Caledon for this type of facility?
With continued growth and prosperity in Caledon and Peel Region, and particularly in the Mayfield West area, businesses and families require clean, safe, and convenient self-storage. Our facility is well situated regionally and locally within the Southfields Village Community, conveniently located off highway 410 just east of Kennedy Road.
What is your favourite thing to do in Caledon?
We love how Caledon is a community of communities. Each of the many villages bring so many opportunities to explore and enjoy the many quaint establishments. The abundance of nature and areas of conservation including the majestic Credit River are just spectacular. Forks of the Credit Provincial Park is definitely one of our favorite places.
UltraStor Caledon is located at 101 Abbotside Way, Caledon |www.ultrastor.ca/caledon