Alton Legion primary recipient of 2016 Caledon Council Community Golf Tournament grant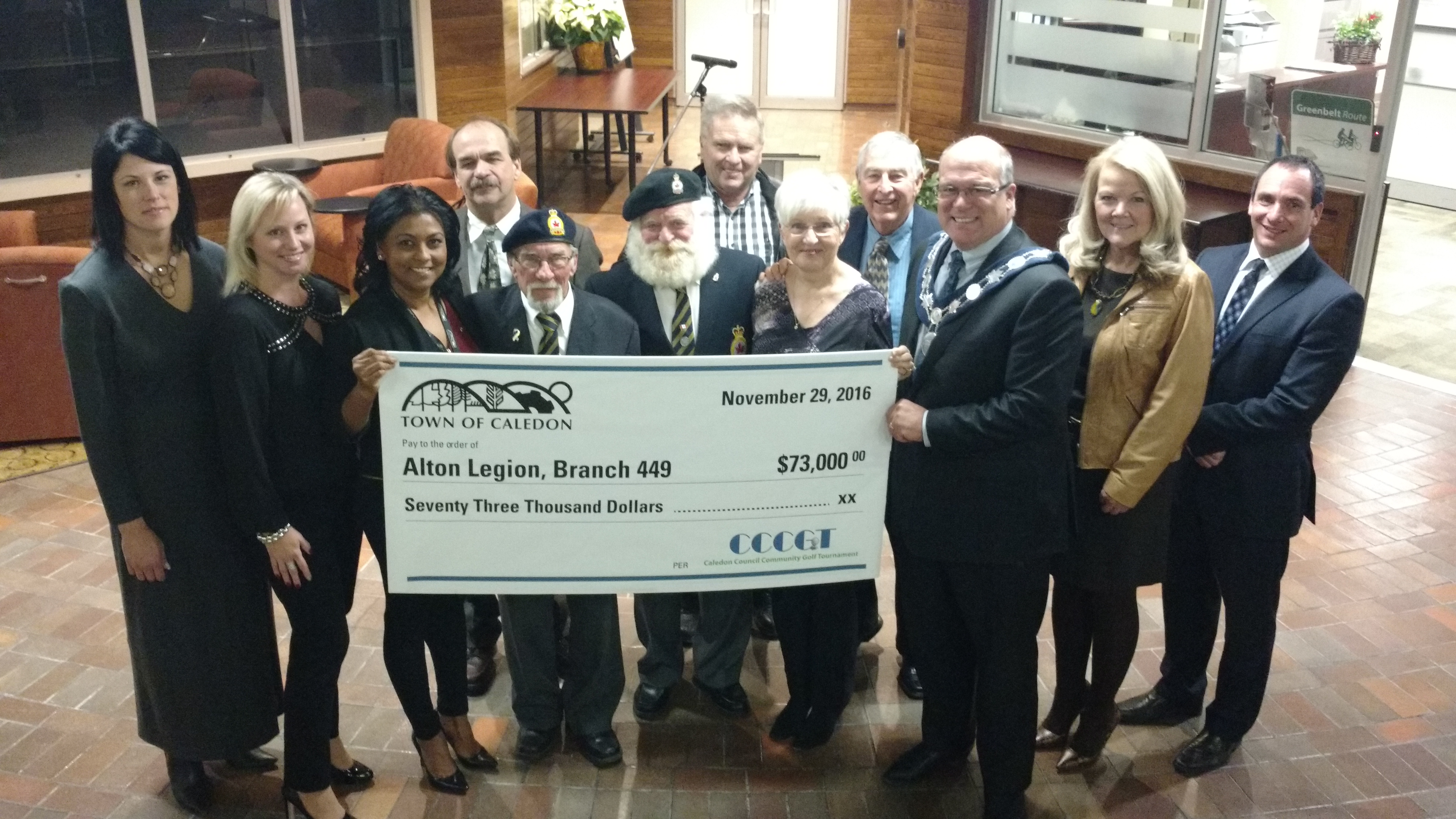 The Caledon Council Community Golf Tournament Committee has selected the Royal Canadian Legion – Alton Branch #449 as recipient of a grant for $73,000 from the 2016 Golf Tournament.
"This is the last remaining Legion in Caledon," said Allan Thompson, Mayor of Caledon. "It has been a meeting place and community hub for many years and I'm so proud that we are able to help with some much needed repairs so that it can continue to be a valuable resource for residents."
The Caledon Council Community Golf Tournament (CCCGT) committee was established as a committee of Council in 2013.
Each year, the committee appoints a chair and vice chair and determines a primary recipient of the funds raised from the annual CCCGT.
This year, the committee agreed to provide the primary recipient – Royal Canadian Legion, Alton Branch - 60% of the funds, rounded to the nearest thousand, raised from the 2016 CCCGT.
The remaining funds will be allocated through an application process in 2017. Applications for those grants will be available at caledon.ca/golf in January 2017.
About the CCCGT
The Caledon Council Community Golf Tournament (CCCGT) is an annual charity event that raises funds for non-profit organizations located in Caledon.
Past recipients include: Bethell Hospice, Caledon Meals on Wheels, Historic Alton Restoration Trust (HART), Headwaters Health Care Foundation, Caledon Community Services and many more.
- 30 -
Media Contact:
Corporate Communications
905.584.2272
communications@caledon.ca
Attachments